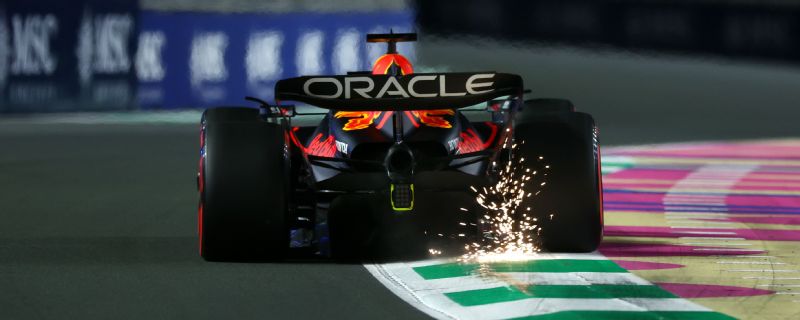 JEDDAH, Saudi Arabia — Max Verstappen will start 15th on the grid at the Saudi Arabian Grand Prix after his Red Bull's driveshaft broke during the second part of qualifying.
The reigning champion was the clear favourite for pole position after finishing 0.6s clear of his nearest rival in final practice and doubling down on that advantage in the first session of qualifying.
But the problem, which occurred on his first attempt in Q2, meant he was unable to complete a flying lap in the second session and was therefore classified 15th.
"The car is not accelerating," Verstappen said over team radio shortly after the problem occurred.
Verstappen returned the car to the pits, but it became immediately clear that he would not be able to continue.
Verstappen and Red Bull later confirmed it had been a driveshaft issue.
"In Turn 10 the driveshaft just broke, so that's really unfortunate," Verstappen said after qualifying. "And, also, something I don't really understand, because we never had any issues with that so far this year. But it did happen and we'll analyze everything and try to understand how that happen."
The disappointment follows a dominant victory for Verstappen at the opening round of the season in Bahrain, which earmarked him as the man to beat heading to Saudi Arabia.
Verstappen's teammate Sergio Perez made good on Red Bull's potential by qualifying on pole position.
Fernando Alonso continued Aston Martin's feel-good story by securing a spot alongside Perez on the front row of the grid. Alonso claimed a podium behind the Red Bulls at the Bahrain Grand Prix and will feel confident about another strong result on Sunday evening.
Ferrari's Charles Leclerc had beaten Alonso to second position in qualifying but will drop 10 places as a penalty for the team taking on extra engine components earlier this week, meaning he will join Verstappen in the second half of the grid.
Mercedes' Lewis Hamilton will start in seventh.