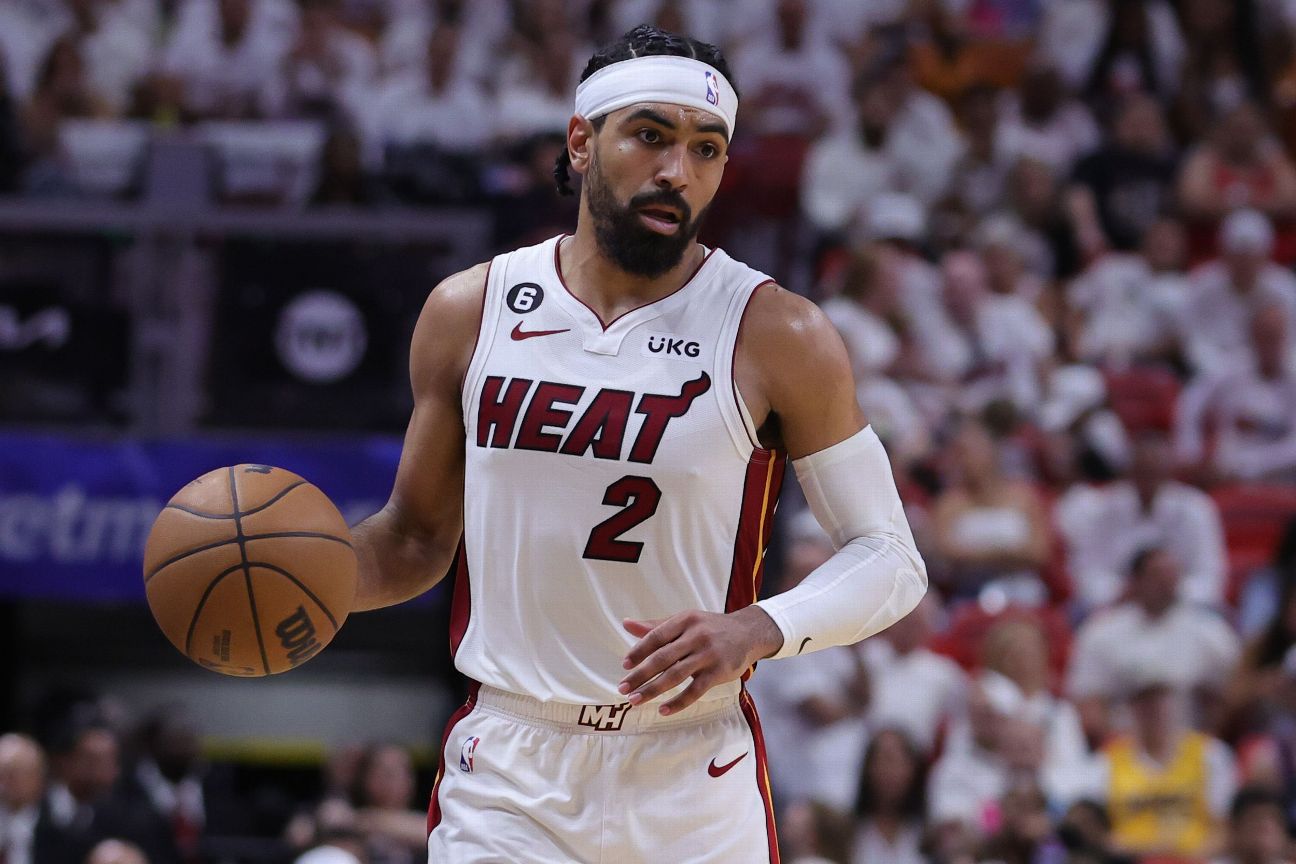 Miami Heat starting point guard Gabe Vincent, who is averaging 17.5 points during the Eastern Conference finals, has been ruled out with a left ankle sprain for Game 5 vs. the Boston Celtics on Thursday night, the team announced.
Vincent suffered the injury late in the fourth quarter of Game 4 on Tuesday when he landed awkwardly while trying to save a loose ball near the Heat bench. He is shooting 58% in the series — and 50% from 3-point range vs. the Celtics.
Kyle Lowry, who has been coming off the bench in games started by Vincent, could move into the starting lineup for Miami.
The Heat, who are already without guards Tyler Herro and Victor Oladipo, have a 3-1 lead in the best-of-seven series entering Thursday's game in Boston.
Vincent started each of Miami's first 15 playoff games. He's averaged 13.1 points in the postseason, third-best on the Heat behind Jimmy Butler and Bam Adebayo.
Herro, who broke his hand in Game 1 of the playoff series vs. Milwaukee, has resumed workouts after having his brace removed.
"There's no timetable," Heat coach Erik Spoelstra said Tuesday of Herro. "He does have the brace off, and he's able to do ballhandling and some shooting."
Oladipo will miss the rest of the season with a torn patellar tendon.
The Associated Press contributed to this report.