Conor McGregor Cruises Around The Mediterranean As UFC Boss Dana White Casts Doubt On Fighting Future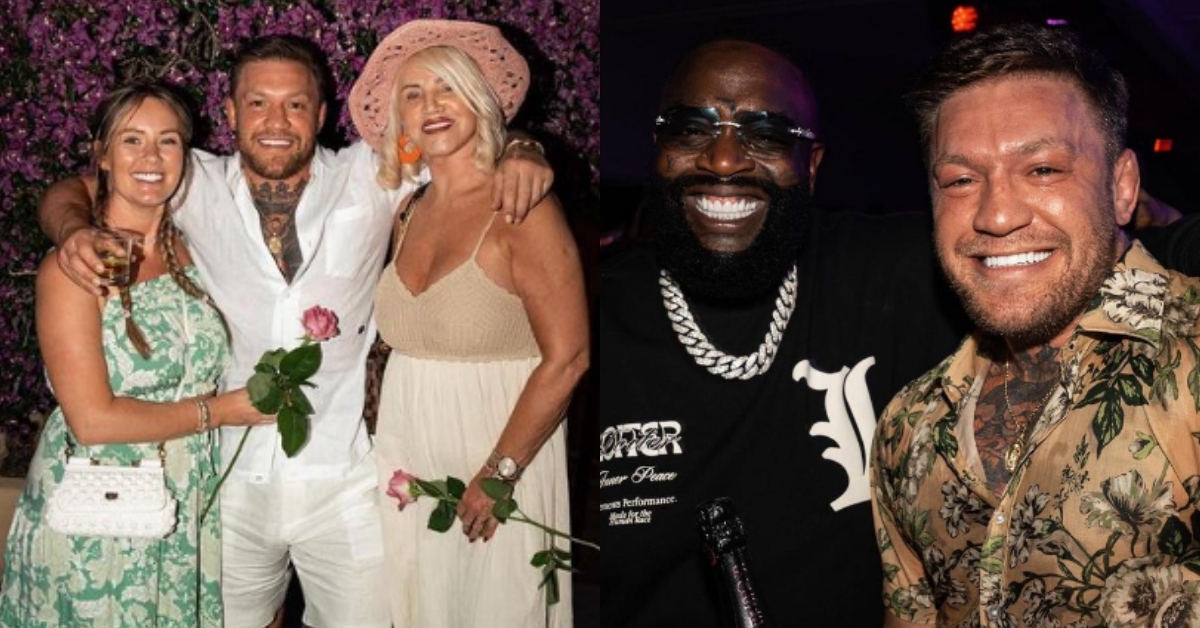 Former two-weight champion, Conor McGregor has taken his family on a cruise around the Mediterranean this week – taking in the scenery around the Basin after UFC president, Dana White appeared less than committal on a date for the Dubliner's return to the Octagon. 
McGregor, a former undisputed lightweight and featherweight champion under the banner of the UFC, recently returned to television last week, as the premiere of The Ultimate Fighter 31 aired on ESPN – with the 34-year-old featuring as an opposing coach on the reality television show against former lightweight title chaser, Michael Chandler. 
Sidelined from the Octagon since July 2021, Conor McGregor suffered a fractured left tibia and fibula en route to a first round doctor's stoppage TKO loss against former interim lightweight champion, Dustin Poirier at the T-Mobile Arena in Las Vegas, Nevada.
And while the counter striker had outlined a return to active competition by December of this year, Conor McGregor's expected date for a return fight with Chandler at the welterweight limit, has been cast into further uncertainty, with UFC leader, White claiming it has been difficult to "reel" the ex-champion in.
"We have a massive roster fo people that want to come in and people that are ready to fight and people that want to be Conor McGregor," Dana White told assembled media following UFC Vegas 74. "And be at that level. It's like for the last 20 years everybody said, 'Oh my God, what are you guys going to do when Chuck Liddell retires? You guys are f*cked. Oh my God. GSP. Anderson Silva. This and that.'"
"First of all, Conor called me a couple of days ago and loved the first episode of 'The Ultimate Fighter' and saying how happy he was to be a part of it," White explained. "And I think being here and part of the environment and everything else, he felt it again and felt like he wants to get back to fight. The one thing you guys have to understand is this kid has so much money. It's like Khabib now. These guys got sh*tloads of money and it's hard to reel these guys in and get them to get in and fight." 
Conor McGregor parties with American musician Rick Ross during family holiday
In the wake of White's comments, McGregor – who recently attended a Formula One Grand Prix in Monte Carlo, shared footage of him cruising around the Mediterranean with members of his family, with fans and members of the mixed martial arts community again distancing the Dubliner from a comeback to fighting. (H/T TalkSPORT)