Israel Adesanya Tipped To Receive UFC Title Rematch With Sean Strickland Next: 'He's Dana White's Boy'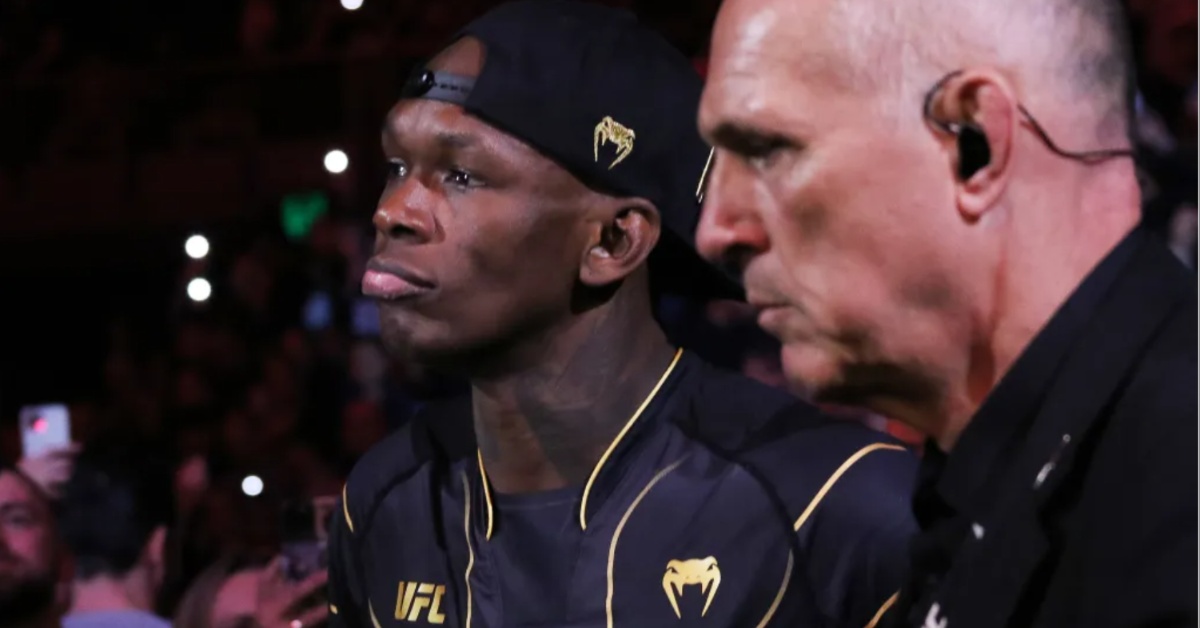 Despite continued speculation regarding an immediate championship rematch for Israel Adesanya following upset loss to Sean Strickland at UFC 293 last weekend, the City Kickboxing has nothing to fear for regarding his chances of fighting for gold again, with ex-two-weight champion, Henry Cejudo labelling him as "Dana White's boy".
Headlining UFC 293 earlier this month in Sydney, Australia, Adesanya dropped a one-sided unanimous decision (49-46, 49-46, 49-46) loss to Covina native, Strickland in the Octagon's return 'Down Under', suffering his first official knockdown during his time under the promotion's banner to boot.
And despite losing four of five rounds in a relatively comprehensive decision loss to Xtreme Couture, Strickland, Adesanya was immediately pegged as a potential candidate to challenge the newly-minted titleholder, Strickland – in the form of an immediate rematch.
Receiving falk for a potential booking of Adesanya opposite Strickland in another immediate championship re-run, UFC CEO, White has since claimed there are more options for the middleweight title's future, than just a rematch.
Israel Adesanya touted as "Dana White's boy" by ex-champion, Henry Cejudo
However, as far as Olympic gold medalist and former flyweight and bantamweight champion, Cejudo is concerned, Adesanya will likely to receive another title outing next, due to White's apparent "love" for him.
"After losing four rounds to one, does he (Israel Adesanya) deserve a rematch now? No," Henry Cejudo said on his YouTube channel. "Daniel Cormier doesn't believe it, Chael Sonnen doesn't believe it, the rest of the whole damn world doesn't believe it. Will he get it? One hundred percent. When you're Dana White's boy, when you're his cash cow, when you're an entertainer and when you've done special things like Israel and you've been able to kind of grow the sport, Dana White will give you that opportunity."
"My question is for you, Israel: is it smart for you to take a fight against a guy like Sean Strickland?" Henry Cejudo continued. "Is Sean Strickland the guy to come back after being dominated in a five round fight? I didn't see that spark in him. It was a trip. It's not like Sean Strickland even did anything special either. He fought him the way he fought everybody else, and he was able to win." 
Does Israel Adesanya rematch Sean Strickland in his return to the UFC?