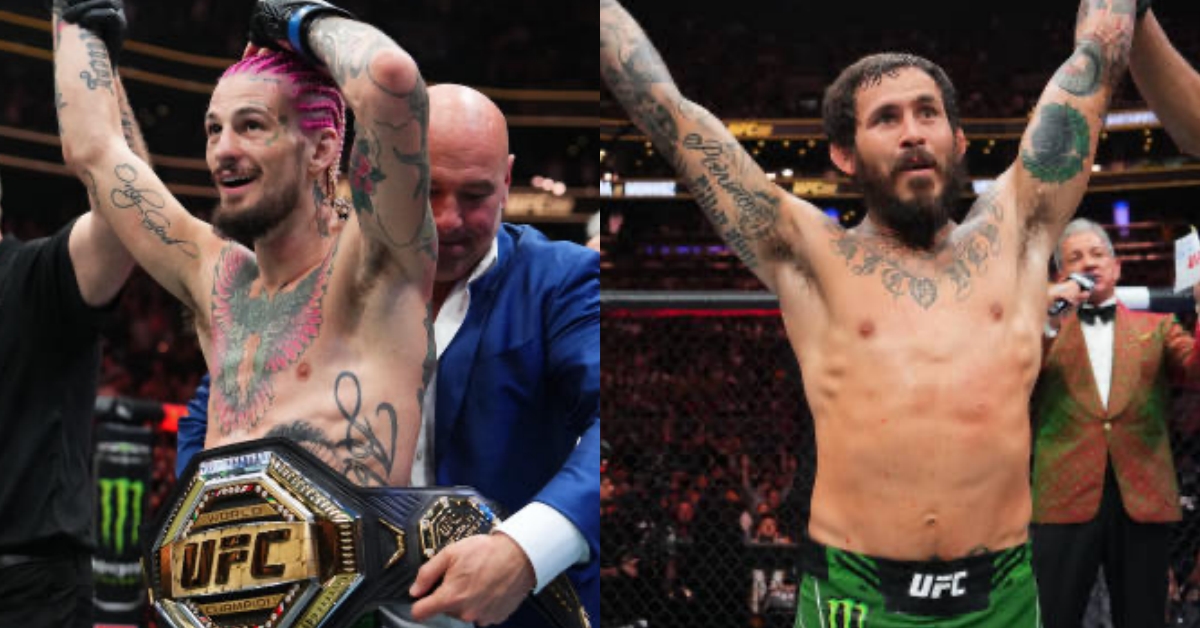 Marlon Vera has revealed he is currently preparing for the possibility of a bantamweigh title fight rematch with incumbent champion, Sean O'Malley at UFC 296 in December, however, has claimed the Montana native, who initially called for the title re-run is "backing out" of a championship showdown.
Vera, who most recently featured on the main card of UFC 292 back in August – akin to newly-minted champion, O'Malley, turned in a close, unanimousd decision win over common-foe, Pedro Munhoz.
And in the time since, the Ecuadorian has been lined up as an ideal candidate to challenge for bantamweight spoils first and foremost by O'Malley – who handpicked the Chone native as a potential opponent.
Sharing a distinct history with Dana White's Contender Series alum, O'Malley, Vera is the sole fighter to defeat the outspoken former during his professional career, handing him a first round TKO loss via a slew of late ground strikes in their 2020 grudge match at the UFC Apex facility.
Marlon Vera unsure if Sean O'Malley will rematch him at UFC 296 in December
And despite talking up the possibility of a rematch with Vera recently in a bid to avenge his sole career loss – which he claims he lost on purpose in order to set up a future re-run, O'Malley, as per Vera, is now "backing out" of a December fight.
"As of now, they [the UFC] haven't said anything yet," Marlon Vera told assembled media during a Q&A session ahead of Noche UFC. "I'm preparing as [if] I am fighting in December. You know, why not? I mean, the guy (Sean O'Malley) was talking about fighting and stuff like that. Now, he's backing out. I guess when you're champion, you can call the shots. So, let's see what that b*tch wants to do." 
Winning undisputed title spoils atop the above-mentioned UFC 292 card last month, O'Malley ended the lengthy title reign of the dominant Aljamain Sterling with an early second round TKO in Boston, Massachusetts to mint himself as the undisputed bantamweight champion. 
Do you want to see Sean O'Malley rematch Marlon Vera this year?