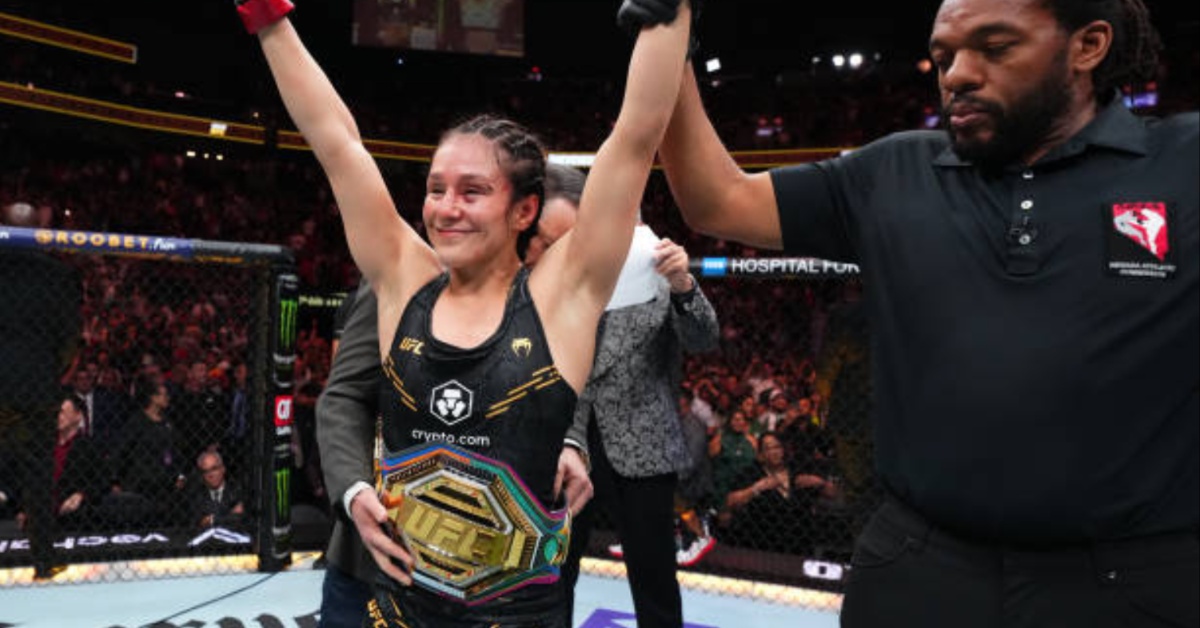 Retaining her undisputed flyweight championship and receiving massive plaudits for doing so, undisputed division champion, Alexa Grasso manages to remain weight class gold holder come the conclusion of Noche UFC tonight, fighting ex-champion Valentina Shevchenko to a split draw decision in Las Vegas, Nevada.
Grasso, who managed to clinch the undisputed flyweight crown from Shevchenko in a massive upset win back in March, handed the veteran her first defeat at the weight class in a rallying third round neck crank submission win.
And tonight, once more leaving 'Sin City' with a championship in tow, Guadalajara managed to retain her title on Mexican Independence Day no less, courtesy of a split decision draw at the T-Mobile Arena.
Causing concern for Shevchenko more than once, who again elected to utilize her grappling ability, Grasso would drop the Kyrgyzstan native with a big right hand straight in the second, sending the latter reeling and tumbling backwards.
Below, catch the highlights from Alexa Grasso's rematch with Valentina Shevchenko at Noche UFC