Bradley Martyn Starts New Trend As 6'8″ NBA Star James Johnson Says He Could Beat Up UFC Icon Jon Jones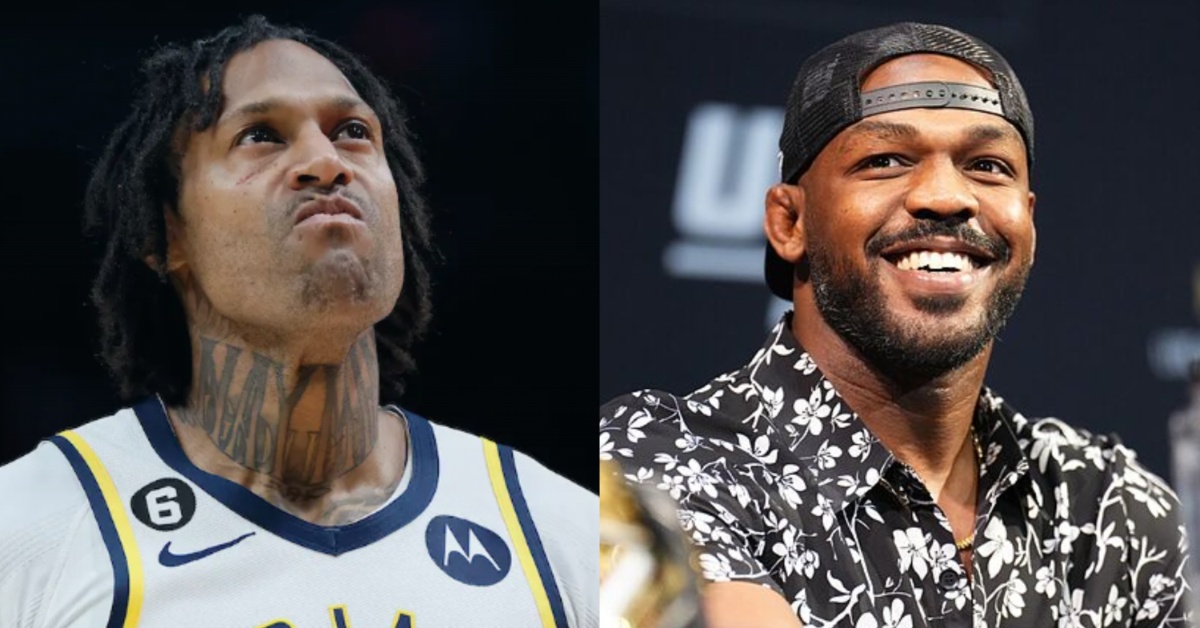 Bodybuilder Bradley Martyn has seemingly started a trend in the world of mixed martial arts.
In recent months, Martyn has drawn the ire of the MMA community after regularly questioning whether some of the sport's biggest names could survive in a street fight with him. Sean O'Malley, Alex Pereira, Demetrious Johnson, and Nate Diaz are just a few of the names that Martyn has targeted on his popular podcast, Raw Talk.
Well, now 6'8″ tall NBA journeyman James Johnson is getting into the act, suggesting that he could beat reigning UFC heavyweight world champion Jon Jones. All he needs is a year to work on his takedown defense.
"I think I could beat him for real. But like I said, with a year of training defense. I just need ground defense," Johnson said in a video clip shared by Bloody Elbow.
He continued, "He started learning how to use your hands and your feet, what? After college? Like, I've been punching and kicking since I was five or six years old. The same thing for me though is the opposite for him because he's been wrestling for that long learning all these wrestling moves and things like that for that long. For me, I started learning the wrestling game and all that in middle school. The jiu-jitsu. You know, he has a big advantage there because no one wants to get on the floor, but as long as I can keep him from going on the floor, I win."
Unlike Bradley Martyn, James Johnson does have a background in combat sports, amassing a 20-0 record in kickboxing before transitioning to mixed martial arts. Johnson reportedly holds a 7-0 record in MMA and is more than open to competing in the sport once his NBA career wraps up.
"I've been fighting my whole life… That's my first love, my first passion, Johnson told Fanatics View in a 2019 interview. "I would love that [to fight for the UFC after my NBA career]. The fighter mentality, the fighter heart it never goes. I still see guys right now still trying to kick away, [like] Chuck Liddell, [Anderson] Silva. You got guys that just can't get away from the game."