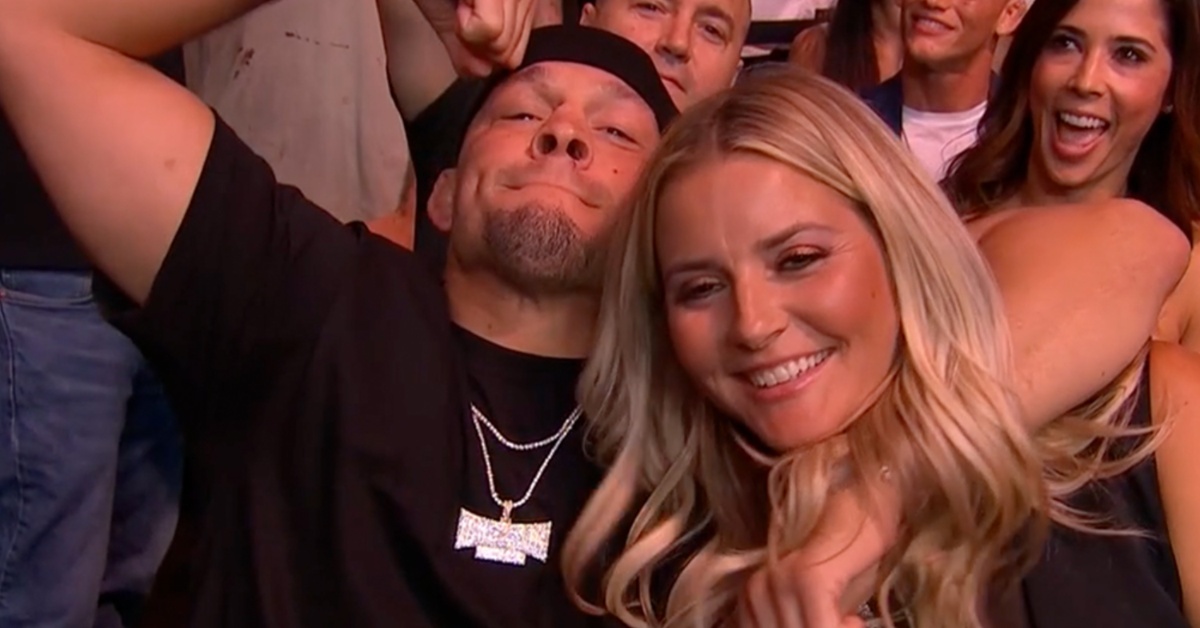 Nate Diaz made a surprise appearance inside the T-Mobile Arena on Saturday night to take in the festivities at Noche UFC.
Almost exactly one year removed from his last appearance inside the Octagon, Nate Diaz surprised fans with an appearance at the promotion's stacked event to celebrate Mexican Independence Day.
Accompanying Nate Diaz at Noche UFC was his longtime girlfriend Misty Brown. For those unfamiliar, Diaz and Brown share two daughters together. Their first, Nikayla was born in June 2018 with their second coming in August 2022.
Is Nate Diaz Gearing Up for a Return to the Octagon?
It was Nate Diaz's first big public appearance since falling short in his pro boxing debut against social media sensation Jake Paul in August. Of course, his appearance immediately had fans pondering whether or not the 'Stockton Samurai' would be making a return to the UFC. Diaz, who left the promotion on less-than-amicable terms, has been very adamant regarding his desire to return to the Las Vegas-based promotion once he was able to cash in on a big-money fight inside the squared circle.
Whether or not that happens remains to be seen, but should the opportunity present itself for Diaz to return and complete his trilogy with Irish megastar Conor McGregor, we can't see the UFC passing up on that opportunity to practically print an endless amount of money.
Initially, it looked like Nate Diaz would actually run back his entertaining scrap with Jake Paul in MMA after 'The Problem Child' offered the TUF alumnus a cool $10 million to do the match in the PFL Smart Cage. It now appears that those talks have broken down leaving Diaz as a free agent to do whatever he pleases.
Do you want to see Nate Diaz come back to the UFC for one final run?