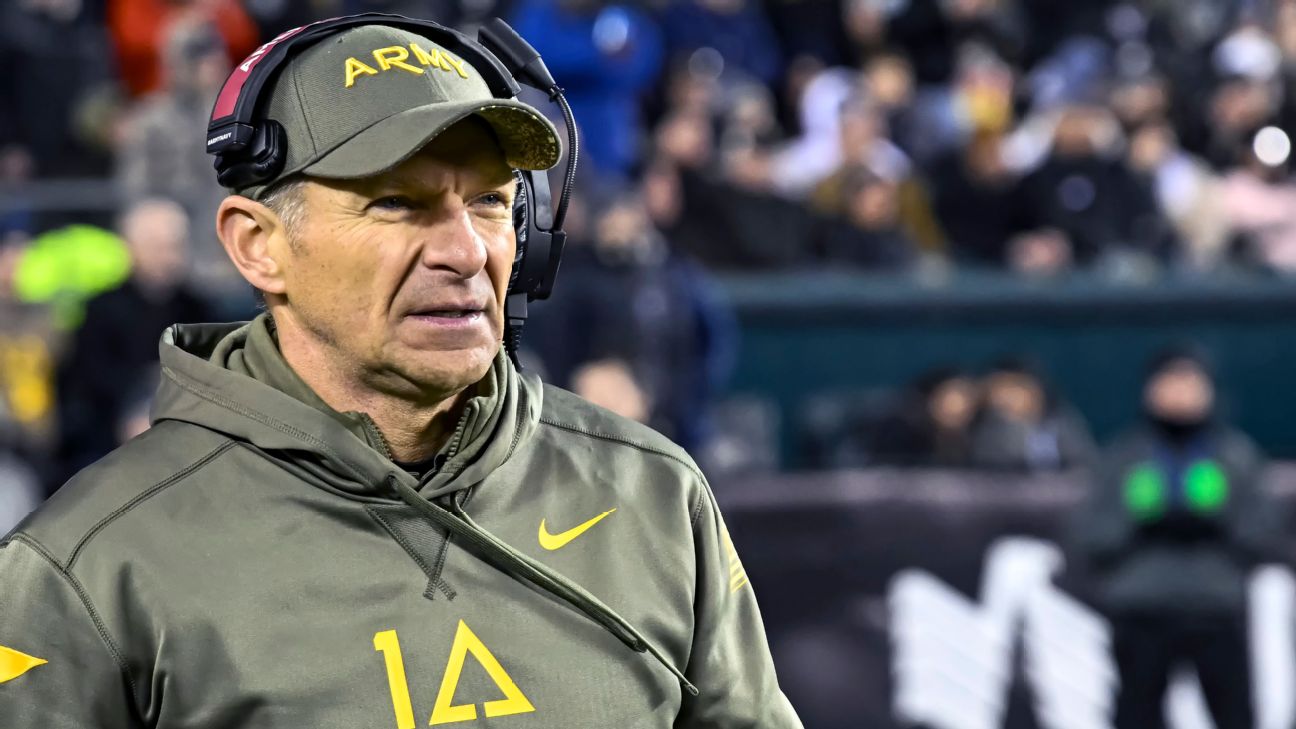 Army has agreed to extend football coach Jeff Monken through the 2027 season, sources told ESPN's Pete Thamel on Monday.
The new deal pays him an average of more than $2 million annually, sources told ESPN.
In five of his 10 seasons with the Black Knights, Monken has led the team to eight or more wins. He had a record of 66-50 at Army.
Overall, Monken has a career coaching record of 104-66. Prior to Army, he coached at Georgia Southern for four seasons after learning the triple-option offense under Paul Johnson during stints as an assistant with Navy and Georgia Tech.