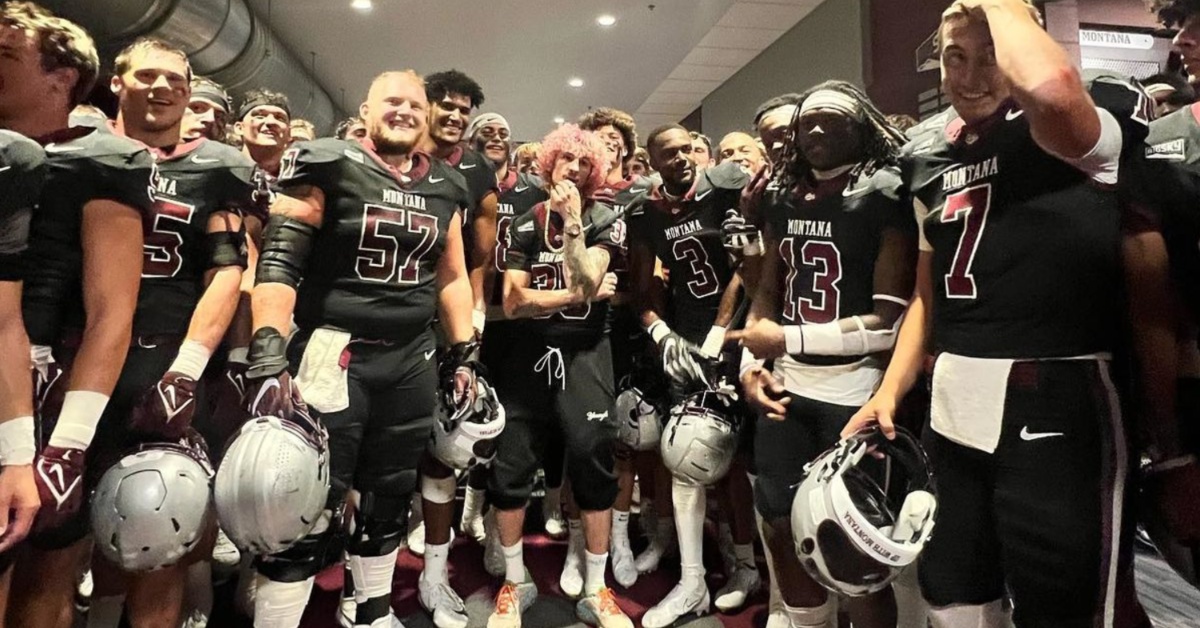 UFC bantamweight champion Sean O'Malley returned home to cheer on the Montana Grizzlies as they scored an epic come-from-behind victory over the Ferris State Bulldogs.
O'Malley, who was born and raised a short two-hour drive from the University of Montana in Missoula, stepped onto the field at Washington-Grizzly Stadium on Saturday and got a first-hand look at the Grizzlies 17-10 victory over the Bulldogs. Standing on the sidelines, O'Malley greeted the team as they came off the field following their big win and had everybody fired up.
"I think being from Montana was a huge role," O'Malley previously told Montana Sports. "I was knocking people out at an early age at 16, 17, 18. I was all in Montana fighting and there was times I fought three times in a month so being from Montana was a massive part of my career. I gained a ton of confidence down there, gained a ton of experience.
"I had 14 amateur fights and I moved to the (MMA) Lab and people were trying to get their second amateur fight and I had so much experience which definitely gave me a huge advantage. It kind of molded who I was being from Helena, Montana. Small town. It was a good place to grow up."
What's Next for Sean O'Malley?
Sean O'Malley claimed the bantamweight title in August, scoring a perfectly timed counter right in the second round of his UFC 292 headliner with the man many consider to be the greatest 135-pounder in the history of the sport, Aljamain Sterling. Immediately following the bout, 'Sugar' expressed a desire to defend his title in August when the promotion wraps up its year on pay-per-view with UFC 296.
O'Malley hopes to run it back with the only man to defeat him inside the Octagon, Marlon Vera, but 'Chito' recently suggested that 'Sugar' is now attempting to back out of the wintertime clash. Another possibility could see O'Malley square off with the division's No. 2 ranked contender, Merab Dvalishvili, but as of now, no official announcements have been made regarding the event expected to go down on December 16.
Who would you like to see Sean O'Malley defend his bantamweight title against first?