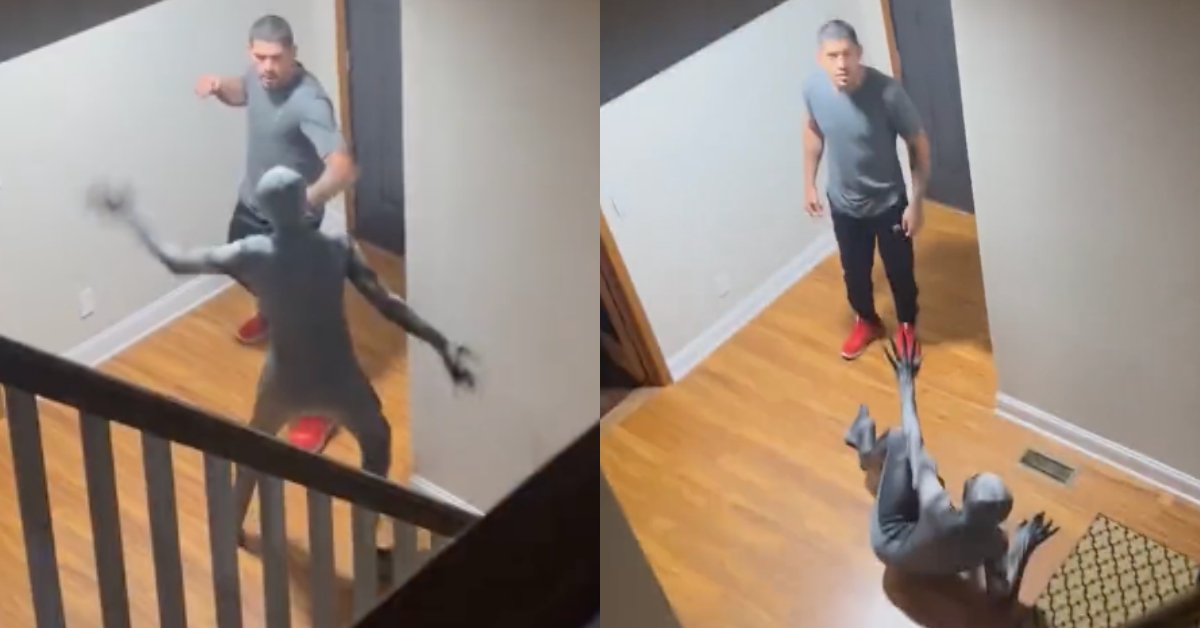 Alex Pereira's son can count himself lucky this weekend, after footage emerged of the youngster attempting to prank his father at their home – with the former middleweight cham[ion almost unleashing his infamous left hand on what he believed to be a home intruder. 
Pereira, a former undisputed middleweight champion under the banner of the UFC, has been sdielined since he successfully made a light heavyweight divisional bow at UFC 291 back in July of this year in a close, split decision win over former champion, Jan Blachowicz.
The Brazilian improved his promotional record to 5-1 as a result of his split judging win in Salt Lake City, Utah – having previously clinched the undisputed middleweight title in a spectacular fifth round standfing TKO win over former two-time champion, Israel Adesanya last November at UFC 281 in Madison Square Garden. 
And very nearly adding to his whopping knockout tally over the course of the weekend, Alex Pereira was the victim of a prank by his son, who shut the lights off in their home, and hid behind a wall at the staircase waiting for the former titleholder to come home.
Alex Pereira almost punches teenage son after prank
Walking through the front door and turning on the lights, Pereira was met by his son – wearing a costume who jumped from behind the above-mentioned corner, with the former appearing to cock back his right hand in preparation to deal with what he believed to be a home intruder. 
Yet to be officially booked once more off the back of his light heavyweight title-eliminator win against Blachowicz earlier this summer, Sao Paulo favorite, Pereira has been linked with an eventual vacant title showdown against former champion, Jiri Prochazka, although at Noche UFC over the weekend, Jamahal Hill was still billed as the division's undisputed champion amid speculation that he had officially vacated the title. 
Who do you want to see Alex Pereira fight in his UFC return?