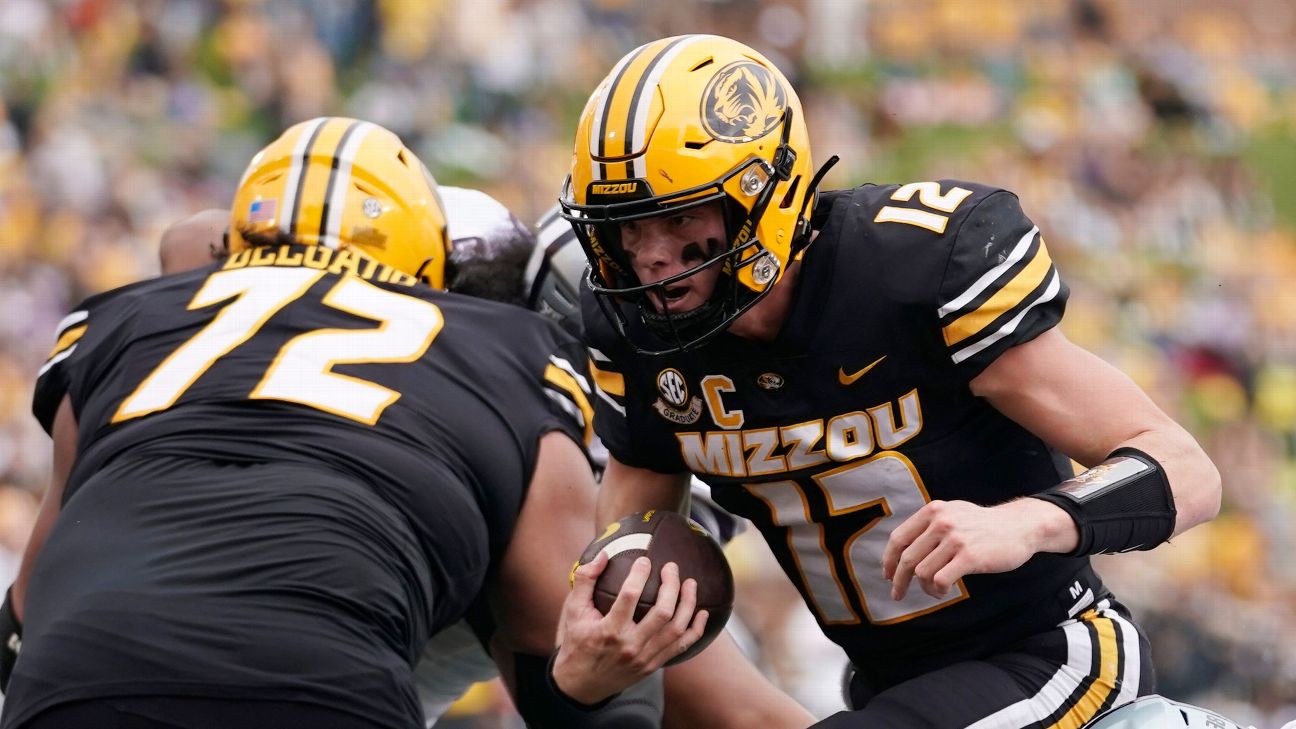 Missouri starting quarterback Brady Cook is questionable for Saturday's game against Memphis, a source told ESPN.
Cook is dealing with the lingering effects of a knee injury from a hit he took in the first half of last Saturday's game against No. 15 Kansas State, in which he threw for 356 yards and two touchdowns to lead the Tigers to a 30-27 win.
Cook spent most of last season playing through a shoulder injury that required off-season surgery.
Missouri hosts Memphis Saturday (7:30 p.m. ET, ESPNU)