The Tigers had a very concerning season in 2022. They had entered the year with their sights set on returning to contention. A young core of prospects had bubbled up to the majors and it was hoped that big free agent deals for players like Javier Báez and Eduardo Rodriguez could supplement them. Unfortunately, just about everything went wrong. All over the roster, players either underperformed or missed significant time or both. That applied to each of Báez and Rodriguez, as well as several of the younger guys.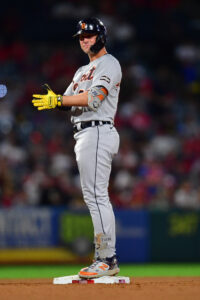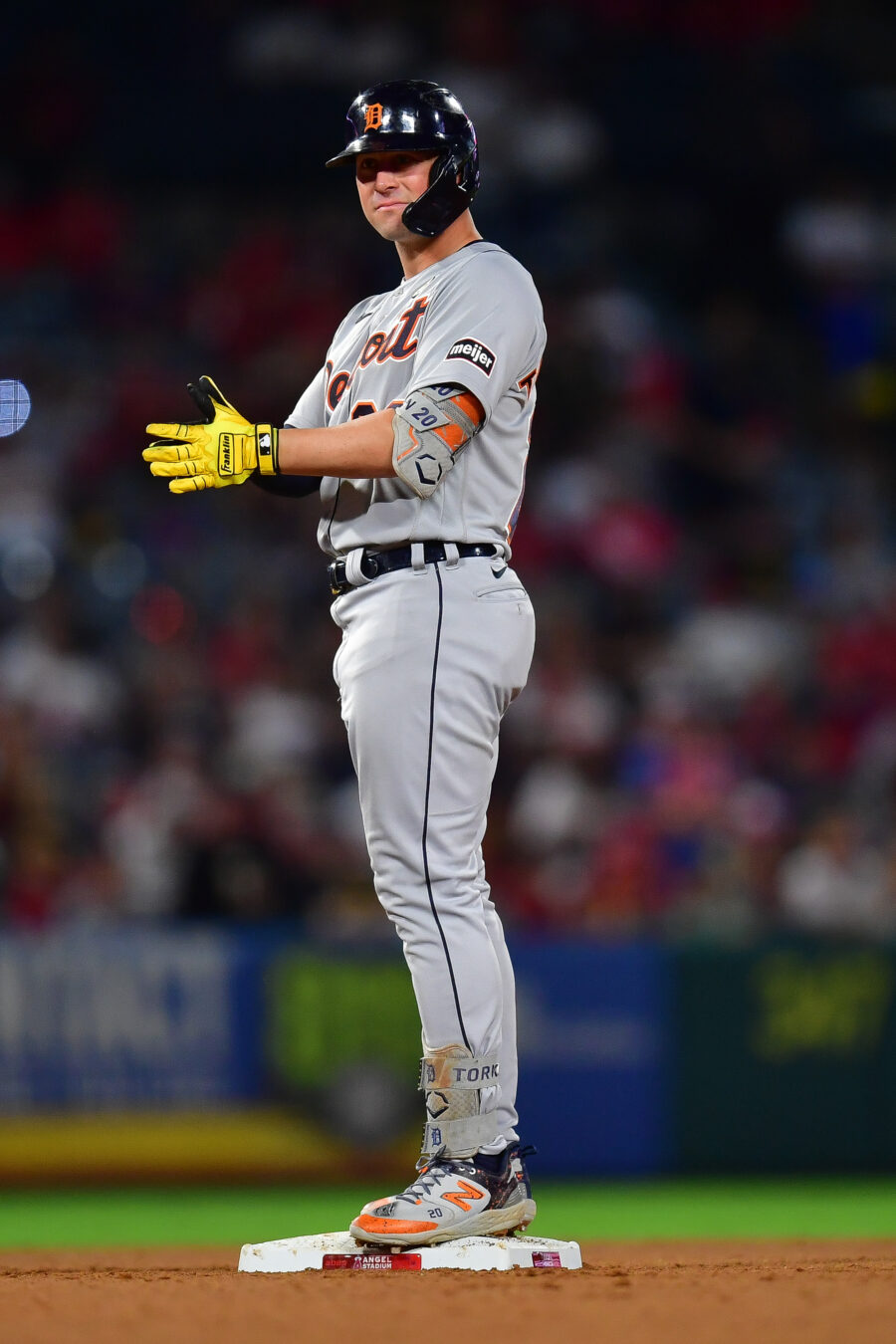 One of those young players that had high hopes pinned on them was Spencer Torkelson. After the Tigers had a dismal 47-114 season in 2019, they secured the first overall pick in the 2020 draft and used it on Torkelson. Due to the pandemic, there were no minor leagues for him to play in that year but he nonetheless shot all the way up to #5 on Baseball America's 2021 list of the top 100 prospects in the league. That was largely based on his tremendous performance in college. In 129 games for Arizona State, he had 54 home runs and a batting line of .337/.463/.729.
In 2021, the minor leagues were back and he shot through them. He began the year in High-A but was in Double-A by June and Triple-A by August. He hit 30 home runs in 121 games and drew walks in 14.5% of his plate appearances, showing both power and plate discipline. His combined batting line of .267/.383/.552 amounted to a wRC+ of 148.
The Tigers added him to their Opening Day roster in 2022 and it was hoped that he would be entrenched at first base for a long time to come. But he didn't hit the ground running, or even crawling for that matter. He hit a paltry .197/.282/.295 through the middle of July, results poor enough to get him optioned down to the minors. That performance was especially concerning since his bat has long been considered his carrying tool. Without especially strong speed or defensive skills to give him a solid floor, he essentially needs to hit and clearly didn't do that. The power potential was still in there if you looked, as his maximum exit velocity was considered to be in the 80th percentile at that time. But he wasn't squaring it up often enough, with his hard hit rate in the 39th percentile and his barrel percentage 37th.
He played 35 Triple-A games that summer and produced around league average, before getting recalled to the big leagues when rosters expanded in September. He hit .219/.292/.385 down the stretch, which only amounted to a 94 wRC+, but was still better than the 68 wRC+ he had before his demotion.
As mentioned, the struggles of Torkelson were just one of the many things that went wrong for the club. They finished the season 66-96, nowhere near the contender status they envisioned. General manager Al Avila was fired along the way, with Scott Harris hired as president of baseball operations to replace him as they top baseball decision maker in Detroit.
Expectations were far different for 2023, both for the Tigers and Torkelson. Many had already written off the former first round pick as a bust, even though he was still just 23 years old at the start of the campaign. He didn't do much to change those peoples' mind in the early going of this year either, as he was hitting just .206/.266/.309 through the end of April.
But as the calendar flipped to May, more encouraging results came. From the start of that month through the end of July, he hit 13 home runs and produced a much more respectable .233/.317/.433 line for a wRC+ of 106. He has taken things to another level since the start of August, hitting 13 more home runs in his past 43 games. His slash in that time is .248/.342/.547 for a 141 wRC+. The Stork, which no one calls him but perhaps they should, has taken flight.
For the season as a whole, his batting line of .233/.315/.444 is only marginally above league average, translating to a 107 wRC+. But the Statcast data likes him a lot, with his average exit velocity in the 88th percentile, his barrel percentage 90th and his hard hit rate 93rd. His 24.7% strikeout rate is a bit above league average, but he's also drawing walks at a strong 10.1% clip. Given that he's gotten better as the season has gone along, perhaps he can carry that over into 2024 and have an even better year.
Although the Tigers surely would have loved for this breakout to have occurred last year, the silver lining of Torkelson's struggles in 2022 is that it secured them an extra year of control of his services. Since he was optioned to Triple-A for about six weeks last year, he didn't earn a full year of service time. That means he can be controlled through the 2028 season, whereas he would have been set for free agency after 2027 if he had stayed up all of last year.
As they move forward and try to build a competitive club in those years, they still have many challenges. There are still question marks on the roster, including the pitching staff and the middle infield. But their first base situation looks to be in good shape, especially compared to where it was just one year ago.
Image courtesy of USA Today Sports.