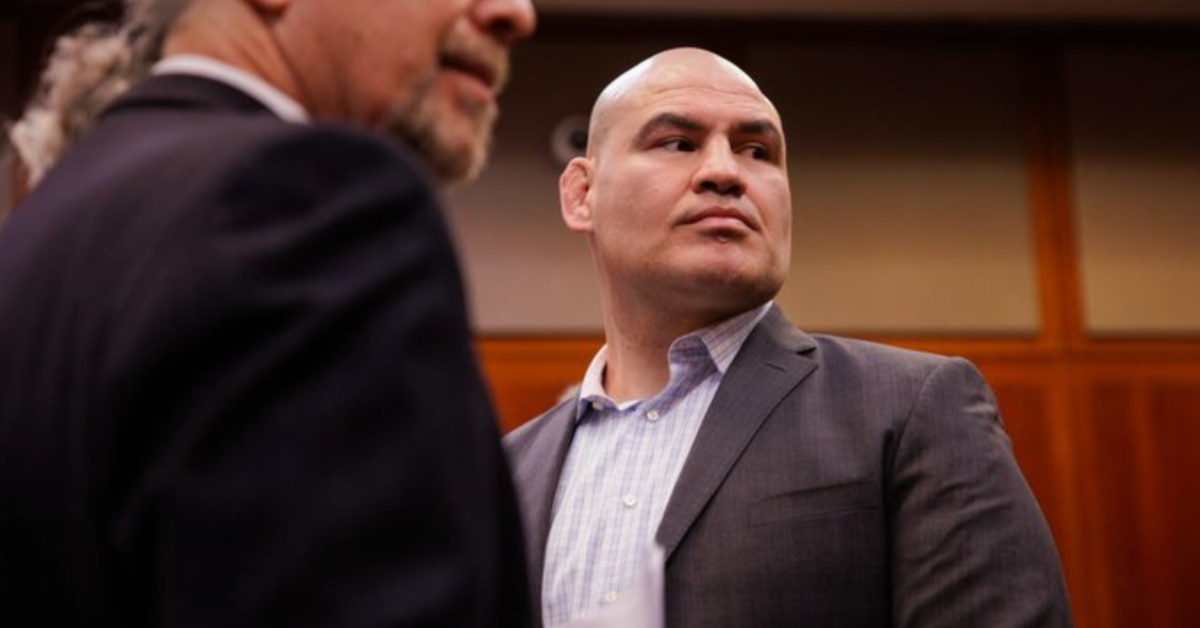 Ex-UFC heavyweight world champion Cain Velasquez is expected to face trial this January following a sixth and final trial setting date scheduled for December 6.
During a pre-trial hearing at the Santa Clara County Hall of Justice in California, Judge Daniel T. Nishagaya heard from both the prosecution and defense before setting the early December return date with the trial expected to get underway in mid-to-late January 2024.
"I am willing to give this another setting date with the understanding I will be intending to set a trial date in the middle-to-later part of January, on Dec. 6," Nishagaya said (h/t MMA Junkie).
Velasquez, 40, has already pleaded not guilty to a slew of charges, the most serious being attempted murder after the former MMA fighter allegedly led a vehicle carrying three individuals on a high-speed chase in February 2022. Velasquez reportedly fired multiple shots into the automobile, striking the driver in the process.
If Found Guilty, Cain Velasquez Could Face Life in Prison
The individual Cain Velasquez is said to have been targeting in the incident is Harry Goularte, a man accused of molesting Velasquez's then-four-year-old son at a daycare owned and operated by his mother, Patricia Goularte. Paul Bender, Goularte's stepfather, was the one driving during the alleged incident and sustained non-life-threatening injuries after being struck by one of the bullets.
Goularte had been arrested prior to the alleged incident with Velasquez and will return to court on November 15 for his own trial setting where he faces a single charge of lewd acts with a minor under the age of 14.
Velasquez spent eight months behind bars before being released in November 2022.
"Thank you to everybody who (supported me)," Velasquez said upon his release. "I love all of you. (I want to) just always continue to be better as a person, always do good things, just make something positive of this terrible situation. My family and I are going to do that. We'll do something good."
If found guilty, Cain Velasquez could face a minimum of 20 years to life in prison.