Dana White Demands All Peloton Bikes Be Removed From UFC PI, Goes Scorched Earth On CEO Barry McCarthy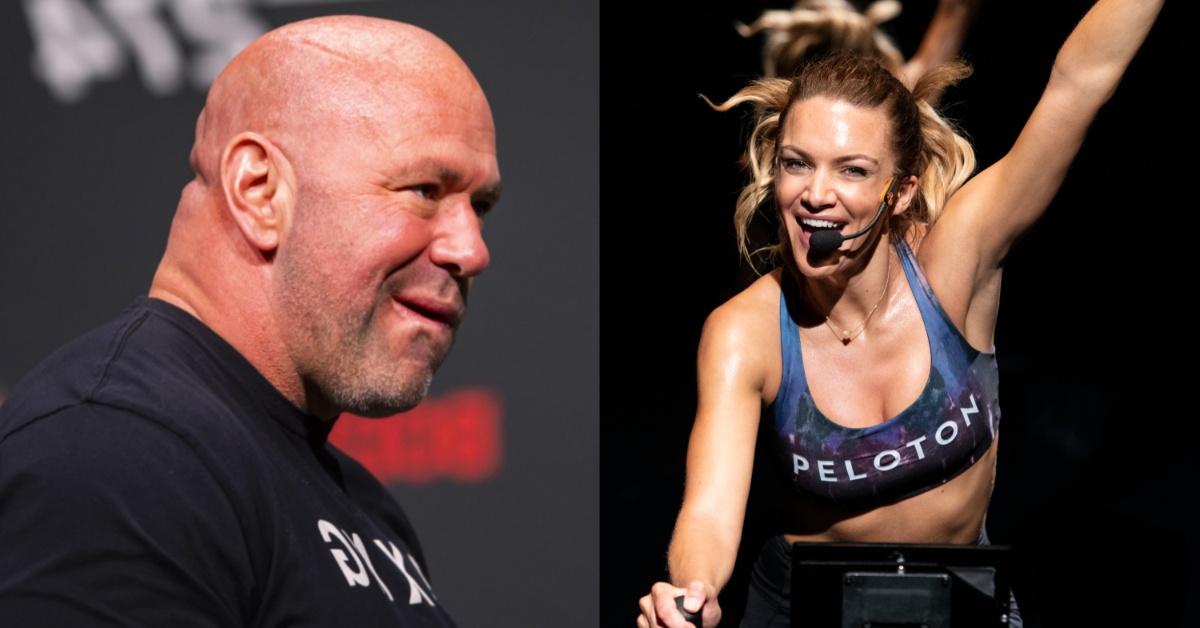 Dana White has ordered that all Peloton equipment inside the UFC Performance Institute be removed immediately.
The order from White came after comedian Theo Von told him that Peloton demanded that a past episode of his podcast had to be removed. According to Von, Peloton was a sponsor for his show and told him to take down an interview he conducted with presidential candidate Robert Kennedy Jr.
White proceeded to deliver an over-the-top expletive-filled rant directed at the New York-based exercise equipment manufacturer and its CEO, Barry McCarthy.
"So Peloton, what do they sell f*cking stationary bikes?" White said during his appearance on the podcast. "Peloton sells stationary bikes and they've got a problem with Robert f*cking Kennedy? F*** you, Peloton. Who the f*ck are they? Are you f*cking kidding me? F*cking Peloton calling and b*tching about Robert Kennedy.
"Let's see Barry McCarthy. Oh f*cking Barry McCarthy looks like that guy, 100 percent. He looks like a douchebag" (h/t MMA Fighting).
Dana White Wants every peloton bike at the UFC PI thrown in the trash
Dana White then called in Craig Borsari, the UFC's executive vice president of operations and productions, to inform him that all Peloton bikes need to be removed from the PI.
"Do we have Pelotons in the gym? Are those Pelotons? We're getting rid of them," White said. "We're getting rid of the Pelotons. Pelotons are out of the gym. That's what you do. You stop f*cking using their products and f*ck them.
"I'm not bullsh*tting you, you can film us. My guys are going to take the Pelotons out of the gym today. We're getting rid of them. We're going to go throw them in the f*cking garbage today. We're throwing the Pelotons in the garbage. We're throwing them out of the UFC gym."
It's certainly not the kind of publicity that Peloton wants after reporting a net loss of $159.3 million for the third quarter of 2023. Peloton stock reportedly traded at $4.44 per share on Monday, down from $17.83 per share in February.
One saving grace for Peloton could be its recently inked partnership with the NBA and WNBA. Just don't expect the UFC to climb into bed with the exercise manufacturer anytime soon.
"Imagine that f*cking dork f*cking picking up the phone and telling you that you can't have Robert Kennedy, who is a Democrat by the way — you know that guy's a f*cking Democrat — telling you, that you can't f*cking have him on your show," White raged.
"Who the f*ck are you Barry McCarthy? To think you can pick up the phone and call anybody. You sell f*cking stationary bikes for a living, you f*cking clown. F*ck you. That guy is the typical f*cking pompous, arrogant f*cking douchebag that I cannot stomach."