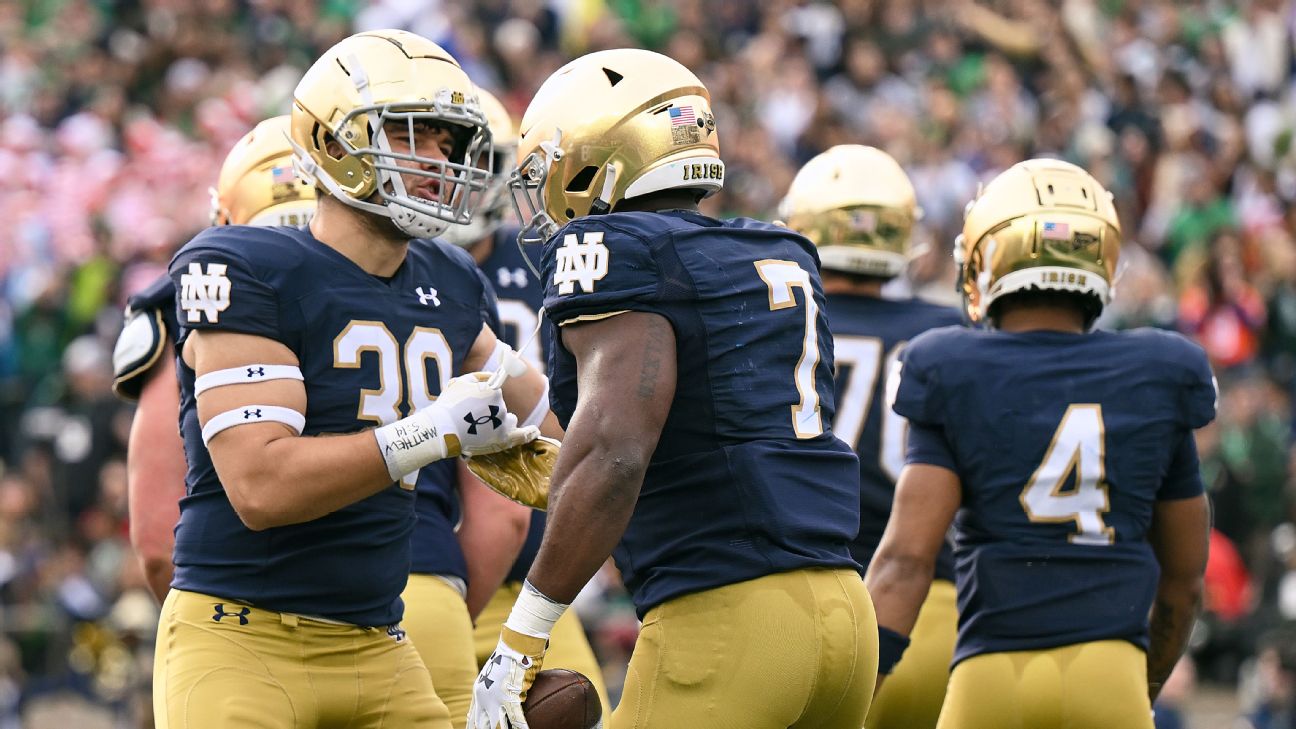 SOUTH BEND, Ind. — Notre Dame and NBC announced Saturday that they have agreed to extend their media rights agreement, keeping Fighting Irish football on the network through the 2029 season.
NBC has aired Notre Dame's home football games since 1991. Their current agreement was due to expire after the 2024 season.
The current deal with NBC pays Notre Dame about $22 million per year. Financial terms of the new deal were not disclosed.
"We are thrilled to continue our historic collaboration with our partners at NBC Sports," Notre Dame athletic director Jack Swarbrick said. "In the next generation of this partnership, we will collaborate to provide our fans even more Notre Dame content through a variety of NBCUniversal's distribution channels while continuing to put our student-athletes and their stories at the heart of our messaging."
The deal will allow for select football games to stream exclusively on Peacock, NBC's subscription streaming service. Peacock has carried at least one Notre Dame football game each season since 2021.
Peacock also is streaming the entire Notre Dame hockey schedule in 2023-24.