Max Holloway Welcomes BMF Title Fight With Justin Gaethje Next, Suggests UFC 300 Clash: 'That's The Idea'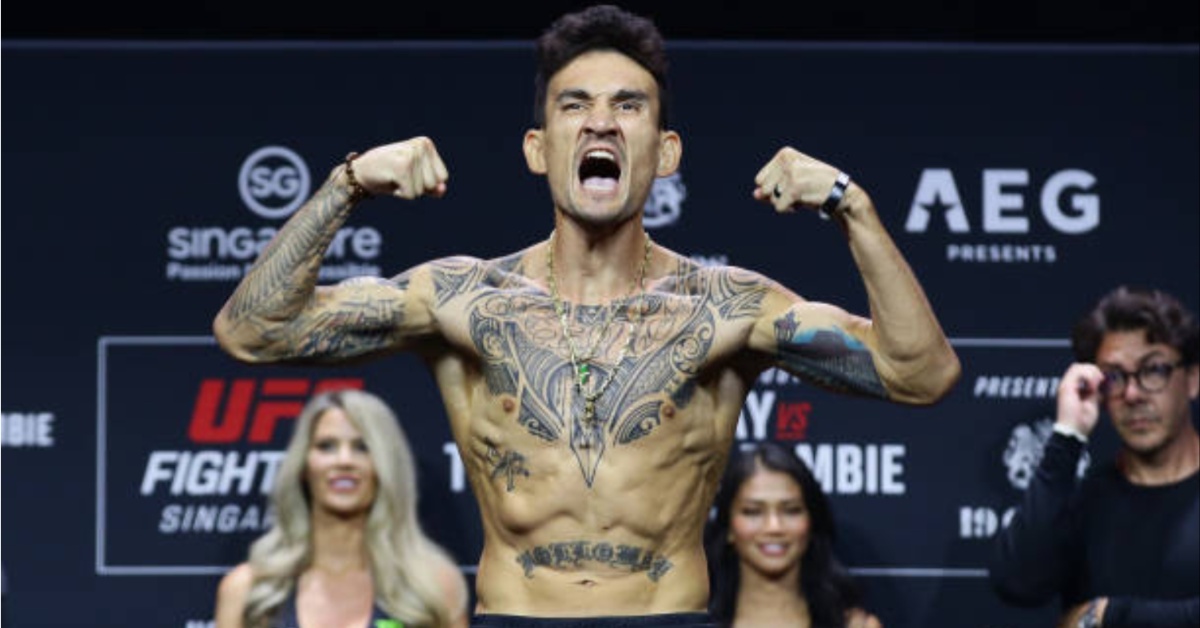 Following suggestion from prominent manager, Ali Abdelaziz that his client, Justin Gaethje should defend his BMF championship against Max Holloway at UFC 298 in February, the former featherweight champion is all ears to the clash – eyeing a return at UFC 300 in April instead. 
Holloway, a former undisputed featherweight champion, has been sidelined since he extended his winning run to two straight fights at UFC Singapore back in August, landing a third round KO win over former title chaser, Chan Sung Jung in a Fight of the Night clash.
As for Gaethje, the former interim lightweight champion headlined UFC 291 back in July most recently, turning in a thunderous second round high-kick knockout win over fellow former interim champion, Dustin Poirier, winning the symbolic BMF championship in Salt Lake City, Utah.
And clamouring for a lightweight title fight against the victor of an expected rematch between incumbent titleholder, Islam Makhachev, and former kingpin, Charles Oliveira, Gaethje has been floated to fight at UFC 298 by Abdelaziz, in a BMF title defense against Holloway.
Max Holloway eyes UFC 300 title fight with Justin Gaethje
Echoing that suggestion, Hawaiian striking favorite, Holloway admitted his interest in a fight with the Arizona native, suggesting a blockbuster fight at UFC 300 in April.
"I was shouting my shot for the BMF Max Holloway Welcomes BMF Title Fight With Justin Gaethje Next, Suggests UFC 300 Clash: 'That's The Idea', 'The Highlight' [Justin Gaethje], you know," Max Holloway told ESPN. "I think we both would make a fun one for the fans; there is that BMF belt. I know they are short on guys for UFC 300, so that would be ideal. That would be one for the fans because he's going to be waiting. If Islam (Makhachev) doesn't fight between Ramadan, he is going to have to wait all the way until October, and that will be over a year and a half since his last fight."
"I don't think he [Gaethje] should be sitting that long," Max Holloway explained. "So, in the meantime, why not have a fun one, both make a lot of money, and we'll put on a show and make a lot of fans happy. That's the idea… I wouldn't want talent like that sitting out for a year for a title shot. I understand where he's coming from. I understand why he wants to; he deserves the next shot." 
Who wins in a future BMF title clash: Justin Gaethje or Max Holloway?