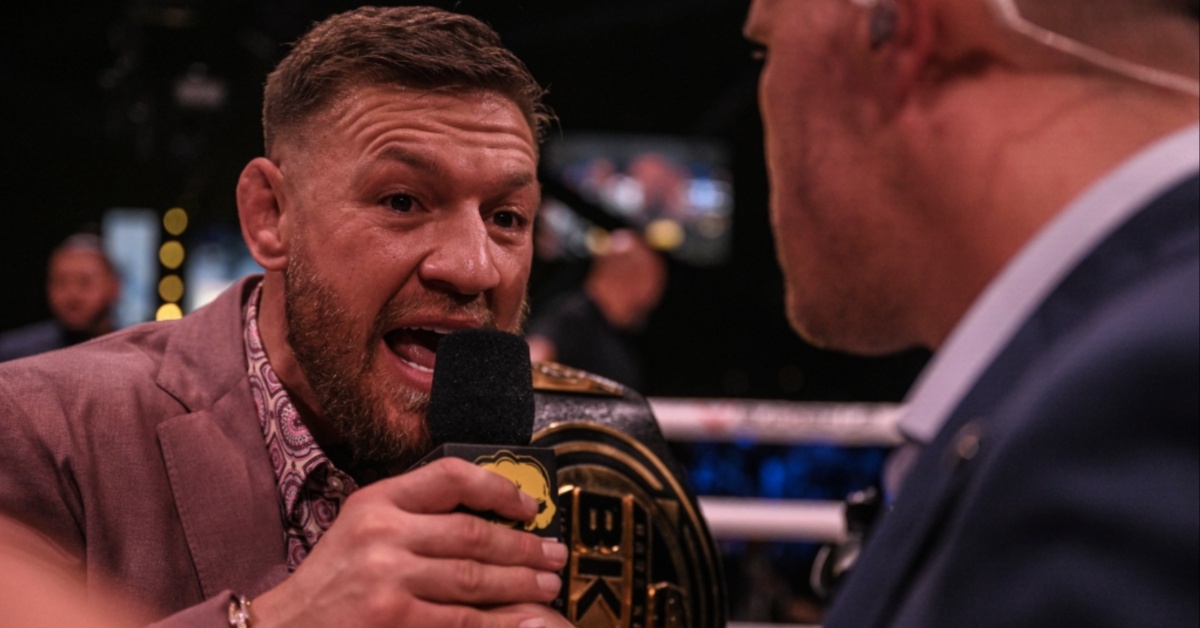 After his antics at BKFC 41 back in April of 2023 in Colorado, people are beginning to imagine a world where 'The Notorious' Conor McGregor makes a historic leap to the bloody world of bare-knuckle boxing.
At BKFC 41, McGregor was given a fake title to parade around and did so with a bottle of his Proper No. 12 Irish Whiskey as well. The antics made some headlines, but it also made people speculate about how great McGregor would do as a bare-knuckle boxer.
Chief among those believers seems to be former UFC champion, Eddie Alvarez who seems to be very high on a McGregor transition to BKFC. Even though such a thing will likely never occur, even for just a one-off fight.
Eddie Alvarez Discusses how Conor McGregor would do in the BKFC
"I think he has a good style for it just because like I said, that fencing style where you're in and out, and you're not taking shots to give shots, and you're not kind of Mexican fighting. I would say that's conducive for bare-knuckle (boxing)," Eddie Alvarez told Morning Kombat (H/T MMA Junkie).
"That bouncy, back-and-forth-tag-you're-it style makes for a very good bare-knuckle fighter. Conor McGregor has that style. I think he would do well, just a matter of if he's able to get out of that contract and make something happen."
If anybody knows how effective McGregor's style is, it would be Alvarez. The former champion lost his lightweight title to Conor McGregor at Madison Square Garden, in New York, back in 2016.
The fight was one of the most one-sided beatdowns ever to be seen in a modern-day title fight. McGregor was in his prime, and he struck like lightning. Alvarez seemed to be encased in jello compared to the speed of the Irishman. McGregor was like a jaguar, and poor Alvarez was a deer with a broken leg. The fight was over in the first round, and Alvarez got to experience the style of McGregor firsthand that night.
How do you think Conor McGregor would fare in the BKFC?