UFC CEO Dana White Gifted $500,000 After Nelk Boys Go On 'Insane' Gambling Streak At Las Vegas Casino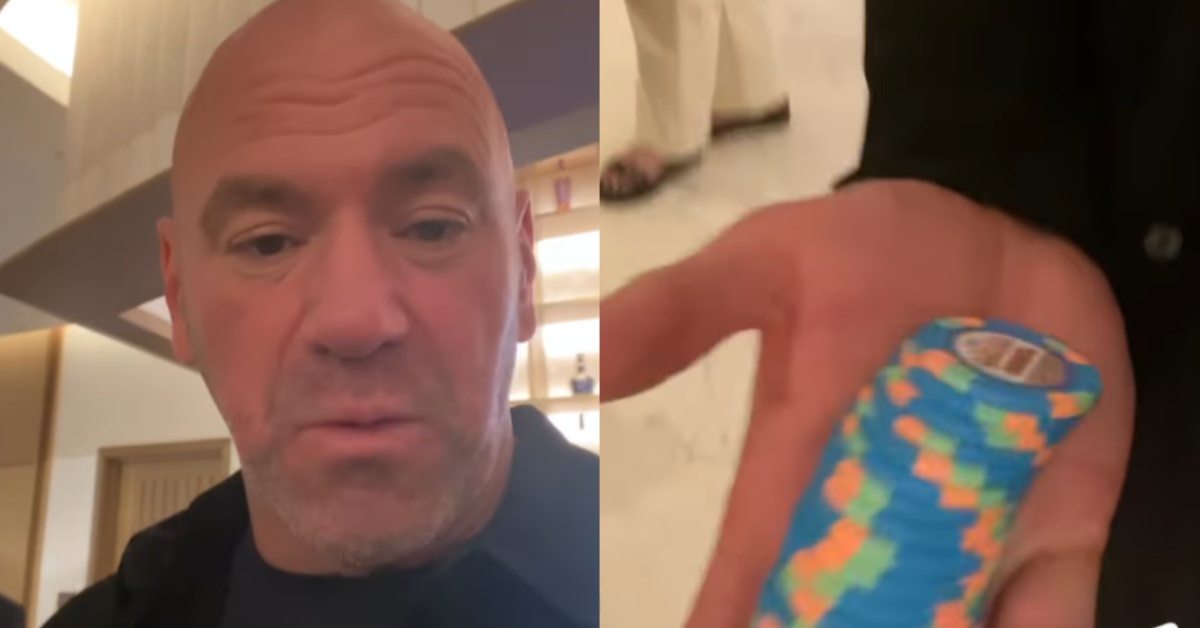 Dana White left a Las Vegas casino with $500,000 in his pocket courtesy of his Nelk Boys buddy SteveWillDoIt.
The UFC CEO has a long history of exchanging big money gifts with the online pranksters. In late 2021, the social media star surprised White with a $300,000 Maybach van. Months later, White returned the favor by gifting Steve's fellow Nelk Boy, Kyle Forgeard, $250,000 for his birthday.
Keeping the trend going, SteveWillDoIt gifted White half a million dollars in casino chips after going on a once-in-a-lifetime run at the tables.
"So I'm here at Red Rocks right now, it's f*cking 2:30 in the morning or whatever," White said in a post on his Instagram stories. "Formula 1 just ended, I'm here with Taylor Lewan from 'Bussin With The Boys' on Barstool and Steve Will Do It from the Nelk Boys. These two just won a half a million dollars, these are $25,000 chips. Half a million dollars, and gave it to me. They are f*cking lunatics.
"It started with $10,000," White continued. "These two started with $10,000 and went on a mission to win me a half-million dollars … and they did it. F*cking unbelievable. Any of you that really actually gamble, the odds of winning $500,000 off $10,000? It's gotta be a million to one. The odds are — it's f*cking impossible. Literally impossible. They did it."
Taylor Lewan made mention of SteveWillDoIt's gambling hot streak on social media.
"Just had the most insane gambling experience in my life with Stevewilldoit," he wrote. "I'm not exaggerating when I say it was a movie. It might not ever be done again in the history of time."
There's nothing more heartwarming than seeing a millionaire gift an exorbitant amount of money to another millionaire.