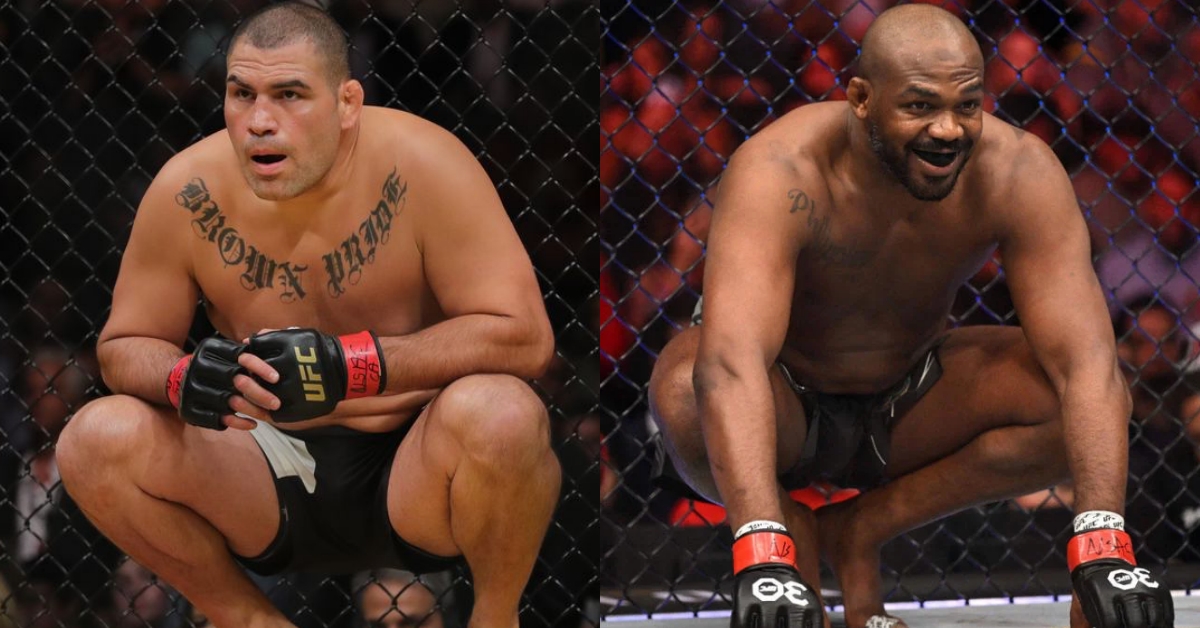 UFC Hall of Fame inductee, Daniel Cormier has lamented a long-rumored and ultimately failed fight between former heavyweight champion and teammate, Cain Velasquez, and incumbent division best, Jon Jones – claiming the long-projected bout between the two would have been one to watch.
Cormier, a former undisputed light heavyweight and heavyweight champion under the banner of the UFC, and long-time training partner of friend, Velasquez at American Kickboxing Academy in San Jose, California, twice competed against the above-mentioned, Jones for light heavyweight gold.
First suffering a unanimous decision loss to the Endicott native, Cormier would then drop a high-kick KO loss in a championship rematch, before the bout was overturned to an official 'No Contest' amid a failed drug test return from Jones. 
However, during the heyday and pomp of Salinas native, Velasquez, the former two-time undisputed heavyweight champion was long-linked with a title defense against then-champion, Jones, welcoming the former Jackson-Wink MMA staple to the division 
Daniel Cormier laments failed Cain Velasquez – Jon Jones fight
Sharing his thoughts on a long-rumored super fight between training partner, Velasquez, and rival, Jones, Cormier admitted the bout would have been one not to miss.
"That's one we missed," Daniel Cormier told MMA Fighting of a failed fight between Cain Velasquez and Jon Jones. "That would have been a good one." 
Heaping praise on the Salinas native, Cormier claimed that when Velasquez was not plagued with notorious injuries, he was the best fighter in the world, comfortably.
"I tell you, nobody wanted those Cain Velasquez problems," Daniel Cormier said. "If that dude was healthy and ready to go, I still believe he was the best fighter. Ask me, ask Khabib (Nurmagomedov), ask the guys that saw him in the gym when he was healthy and he was good, nobody was like Cain."
"Think about his accolades, and he had to miss five or six years in the middle of his prime due to injury," Cormier continued. "Crazy. He was the best. I'm telling you right now, he's one of those guys that everyone calls the best – this dude was the best. He was better than me, for sure." 
Who would have won in a hypothetical superfight: Cain Velasquez or Jon Jones?