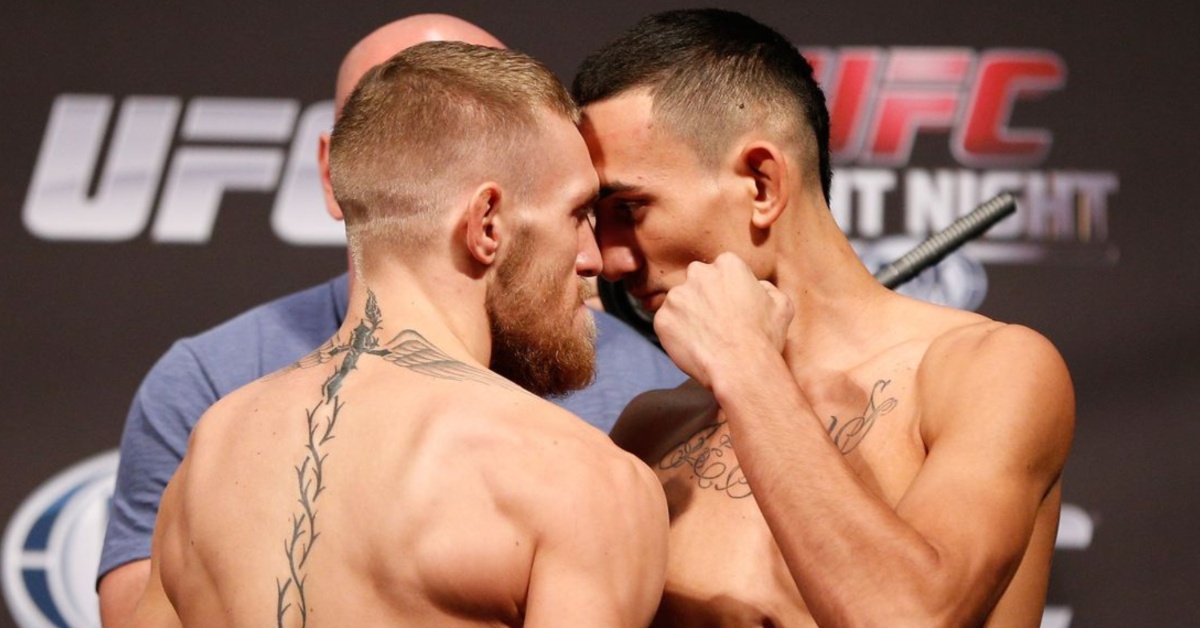 Max Holloway believes his long-awaited rematch with Conor McGregor is just a matter of time.
Having already failed to score a win over reigning UFC featherweight world champion Alexander Volkanovski on three separate occasions, Holloway finds himself in a holding pattern at 145.
Speaking with ESPN's Marc Raimondi, 'Blessed' acknowledged that his status at featherweight is uncertain, but there are a couple of main-event-worthy matchups out there that he would love to score. The biggest being a rematch with Irish megastar Conor McGregor.
Returning to the USADA testing pool in October, McGregor has officially declared his intent to fight in 2024.
"Conor McGregor fights who he wants to fight and I'm always on the shortlist for him," Holloway said. "It probably irks him that I was the only man he didn't get to put away in the featherweight division so we'll see. I have nothing, but respect for the guy. I'm glad he's coming back. It's gonna be great for the sport that he's coming back."
Max Holloways Believes the Conor McGregor Sweepstakes is Still Wide Open
All signs currently point toward the former two-division titleholder making his comeback against former Bellator MMA champion 'Iron' Michael Chandler, but Holloway knows that McGregor is a fighter who writes his own ticket and could end up throwing fight fans a curveball as his return to the Octagon approaches.
A lot of people are saying Chandler, but if you think Dana White has a nasty curveball, Conor McGregor's curveball is way more nasty than his," Holloway continued. "At the end of the day, we'll see what happens. I'm always on the shortlist for the dude. I'm just glad that there are talks of him coming back and we'll wait and see. Everything is talk until it's not. Until he's making that walk to the Octagon.
"I'm on the shortlist for that Conor fight. He knows it. His fans know it. He and I are probably going to fight. We're in fighting talks until we both finally retire. I think you're going to see that one in the future."
Max Holloway and Conor McGregor met more than a decade ago in what was the Irishman's second career fight under the UFC banner. McGregor earned a unanimous decision victory in the middle of what would become a 15-fight win streak culminating with his featherweight title-winning performance against Jose Aldo at UFC 194.