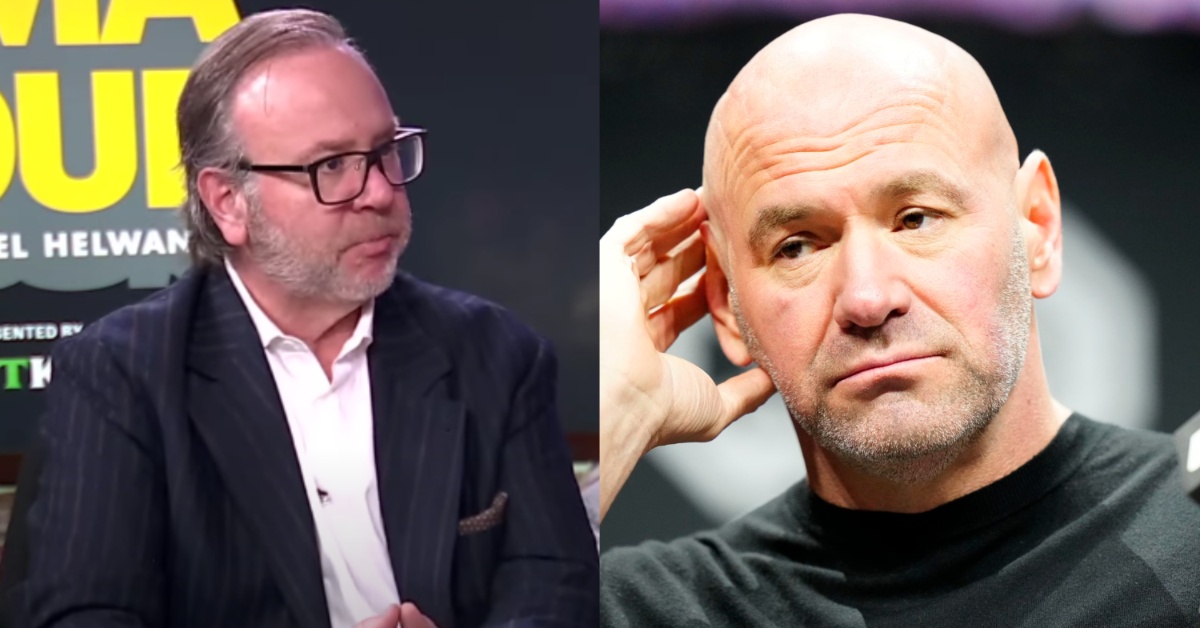 Donn Davis believes the PFL just took a giant leap toward taking a piece of the pie the UFC has been feasting on for the last three decades.
After months of speculation, Davis revealed that his promotion, the Professional Fighters League, had acquired Bellator MMA in a blockbuster deal that will see the two organizations merge their rosters.
Appearing on The MMA Hour with Ariel Helwani shortly after news of the merger broke, Donn Davis dropped some details regarding the future of both organizations. He also addressed the cavalier attitude of UFC CEO Dana White who scoffed at the notion of anyone being legitimately interested in purchasing Bellator.
"Everybody knows Dana well enough that he only dismisses things that worry him or else he just doesn't comment," Davis told Helwani. "He didn't comment on the PFL for four years because he wasn't worried. He's commented on the PFL a lot in the last six months. He's worried. What specifically worried him about Bellator is the metrics we put in the press release. 30 percent of that roster ranked in the Top 25, per Fight Matrix rankings."
Fight Matrix independently ranks fighters across all three promotions.
"This is not, 'Dana gets to rank his own guys, Donn's ranking his own guys,' there's only one group that ranks all fighters, Fight Matrix, independently," Davis continued. "30 percent of UFC roster is Top 25 ranked and now our combined company of PFL and Bellator, 30 percent — the same! To UFC's credit, if you look at Top 5 in the world, they still own the Top 5, one through five.
"Pay-per-view cards, we couldn't compete with them right now," Davis said. "We're only gonna have two, they have 12. But if you say, 'I'm turning on the TV on ESPN on Saturday night, or I'm gonna tune in Friday night to watch Bellator International Series or PFL,' our cards are gonna be better. Because what they put on this year was ranked 70 and what we're gonna put on next year is ranked 40."
Donn Davis Believes the PFL Will be a co-Leader in MMA, not just No. 2
Davis is understandably enthusiastic following Monday's news, but he knows that there is still plenty of work to do before the PFL is seen as a co-leader in the world of combat sports rather than the No. 2 brand.
"That's why he said, 'I don't know why anyone on God's green earth is buying this,' because he's smart and he knows that," Davis concluded. "UFC ain't the NFL. We're not the XFL. But he wants you to think that. And it's just a matter of time before that starts to get more well-known and we're not No. 2, we're co-leader, and he doesn't want that. That's what's going on" (h/t MMA Mania).
Per the report from ESPN's Brett Okamoto, PFL will launch a reimagined Bellator product in 2024 – the "Bellator International Champions Series." The Bellator International Champions Series will consist of eight fight events each year hosted in major cities across the globe, and each Bellator event will feature two compelling co-main fights competing for championship belts.
Fighters under the Bellator MMA banner will also be available to compete in the PFL, which includes the season-long tournaments as well as the upcoming "superfight" series on pay-per-view that launches next year.