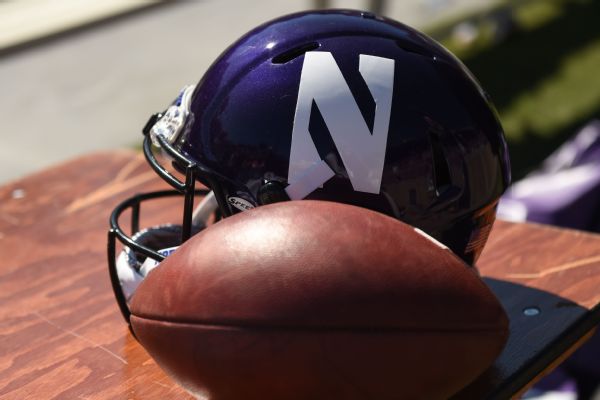 EVANSTON, Ill. — Northwestern got the go-ahead Monday night to build a new Ryan Field after extensive discussions with residents over the number of concerts the football stadium would host.
The Evanston, Illinois, city council voted in favor of the project and approved a rezoning application to allow six concerts per year in addition to other events.
"This decision marks a pivotal moment for Northwestern and the city of Evanston," said Dave Davis, Northwestern's senior executive director of neighborhood and community relations. "We're embarking on a journey that promises not just a state-of-the-art stadium, but also a beacon of cultural and economic vitality. This project is a testament to our shared vision of progress and prosperity."
The new stadium, which is to be built on the site of the current, 97-year-old Ryan Field, is part of a $480 million donation from the family of Patrick and Shirley Ryan that was the largest in school history. Some of that money is also funding academic ventures.
The school has said the stadium would seat 35,000, down more than 12,000 from the current Ryan Field, and feature a canopy designed to keep noise and light focused on the field. It would include cutting-edge technology and scoreboards, as well as concessions with food from local restaurants, and would achieve Gold LEED certification, according to the school.
Northwestern has not announced where the football team will play while the new stadium is built. The school said the "next steps" will be announced "at a later date."