11:30am: The Padres have announced the hiring of Shildt on a two-year contract.
"Mike is a proven winner as a manager at the Major League level, and he brings over two decades of experience in professional baseball to the position," president of baseball ops A.J. Preller said in a prepared statement. "In his time here, Mike has displayed a strong baseball intellect, a passion for teaching the game, and has established relationships with players and staff at both the minor and Major League levels. We believe that Mike is the right person to lead the Padres forward in our continued pursuit of a World Series championship."
10:48am: The Padres are set to name former Cardinals skipper Mike Shildt their new manager, Kevin Acee of the San Diego Union-Tribune reports. Dennis Lin of The Athletic adds that a formal announcement is expected today. Shildt has spent the past two seasons in the Padres' player development department.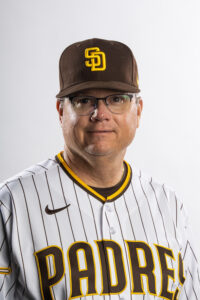 The Padres somewhat surprisingly wound up with a managerial vacancy this offseason after allowing now-former skipper Bob Melvin to interview with the Giants, who ultimately hired him and signed him to a three-year contract. He'd previously been under contract with the Padres through the 2024 season.
Shildt, 55, beat out a field of reported candidates including former Angels skipper Phil Nevin, current Padres bench coach Ryan Flaherty and Angels infield coach Benji Gil. Former Yankees bench coach, who was hired as the Mets' manager earlier this month, also interviewed for the Padres post. San Diego had some level of interest in recently ousted Cubs skipper David Ross, though it's not clear whether he ultimately interviewed for the position.
Shildt's own ouster in St. Louis was something of a shocking development a couple years back. He'd been viewed as an extension candidate late in the season as the Cardinals rattled off 17 consecutive wins to surge back into postseason contention, and there'd been no public indication that Shildt's job was in jeopardy. However, Cards president of baseball ops John Mozeliak cited "philosophical differences" for the rationale behind the move, with additional reported details filtering out in the days and weeks following the decision.
The dismissal of Shildt was particularly surprising given the Cardinals' success under his watch. His St. Louis predecessor, Mike Matheny, was fired midseason in 2018 after a 47-46 start to the year. The Cards went 41-28 under Shildt to close out that season, and his next three years produced records of 91-71, 30-28 (during the pandemic-shortened season) and 90-72. Shildt was named the National League Manager of the Year in 2019 and finished third in 2021. Overall, he was 252-199 as the Cardinals' skipper.
Shildt will now get a second crack at managing in the big leagues. His appointment in San Diego will somewhat incredibly make him the fourth full-time Padres manager in a span of just six years (and fifth if you include interim skipper Rod Barajas, who finished out the 2019 season after Andy Green was let go). San Diego hasn't had a manager last more than three full seasons on the job since Bud Black helmed the club from 2007-15.
In addition to his time as the Cardinals' manager, Shildt has a lengthy background in a baseball career that began as a scout in the early 2000s. He eventually was named a coach in the low levels of the Cardinals' system, slowly rising through the ranks and holding a variety of coaching titles as he climbed the organizational ladder. The Cards added him to their Major League staff as Matheny's bench coach in 2017. He'll bring more than two decades of experience in scouting, coaching and player development to the table as the new dugout leader in San Diego.