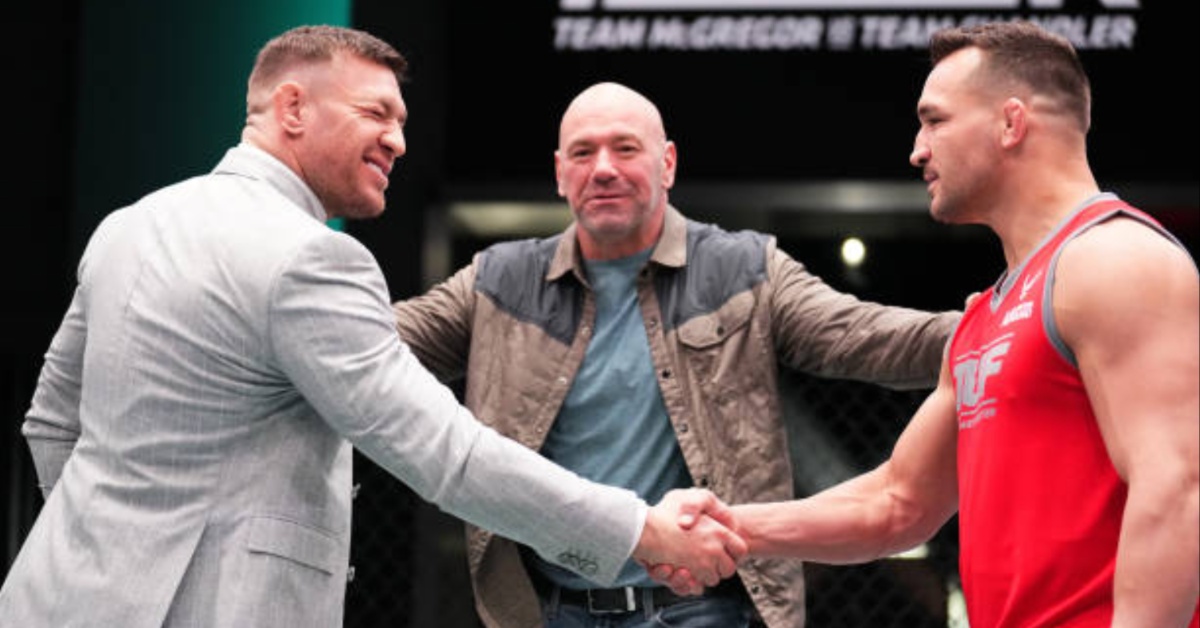 Michael Chandler maintains he will be standing opposite former two-weight UFC champion, Conor McGregor in their respective returns to the Octagon next year – revealing he is "flowing" through his training camp.
Chandler, the current number five ranked lightweight contender, has been sidelined for over a year inside the Octagon, most recently suffering a third round submission loss to former interim champion and common-foe, Dustin Poirier, in the form of a rallying rear-naked choke defeat to the Lafayette native.
As for McGregor, the Dubliner has failed to make a return to active competition since he headlined UFC 264 back in July 2021, suffering an opening round doctor's stoppage TKO loss to Poirier, after fracturing his left tibia and fibula in their trilogy rubber match.
Michael Chandler insists he's "ready" for Conor McGregor fight
And despite the lack of motion of a planned welterweight fight against McGregor next year – which has both been rumored to headline UFC 300 in April in a monumental card, or a summer appearance during International Fight Week, Chandler claims he is still "ready" to fight the ex-two-weight champion regardless.
"Flowin'," Michael Chandler posted on his official X account, accompanied by footage of him hitting pads. "Ready when you are kid." 
Himself chomping at the bit to land a return to the promotion, McGregor, 35, spoke on his feelings toward a comeback to active competition during an appearance at Tyson Fury's boxing return against Francis Ngannou in October, claiming he was being kept from his livelihood, but maintained his confidence of landing a date in the near future.
"I am confident we get the set date," Conor McGregor posted. "There is no one holding no one back. A lot goes on behind the scenes but all involved are working hard to make it happen." 
Who wins in a future fight: Conor McGregor or Michael Chandler?