Two-time All-Star Zack Britton is retiring after a 12-year career in the Majors. The left-hander himself announced the news in a terrific interview with The Athletic's Britt Ghiroli that fans of Britton, the Orioles and the Yankees will surely want to read in full. Within, Britton discusses the difficult decision to walk away, the toll that the game can take on a young family (and his subsequent appreciation for the support of his wife), some of the low points of his career, the best advice he ever received from Buck Showalter and much, much more.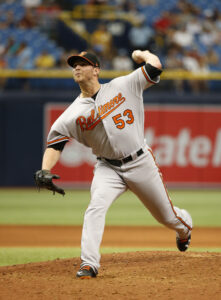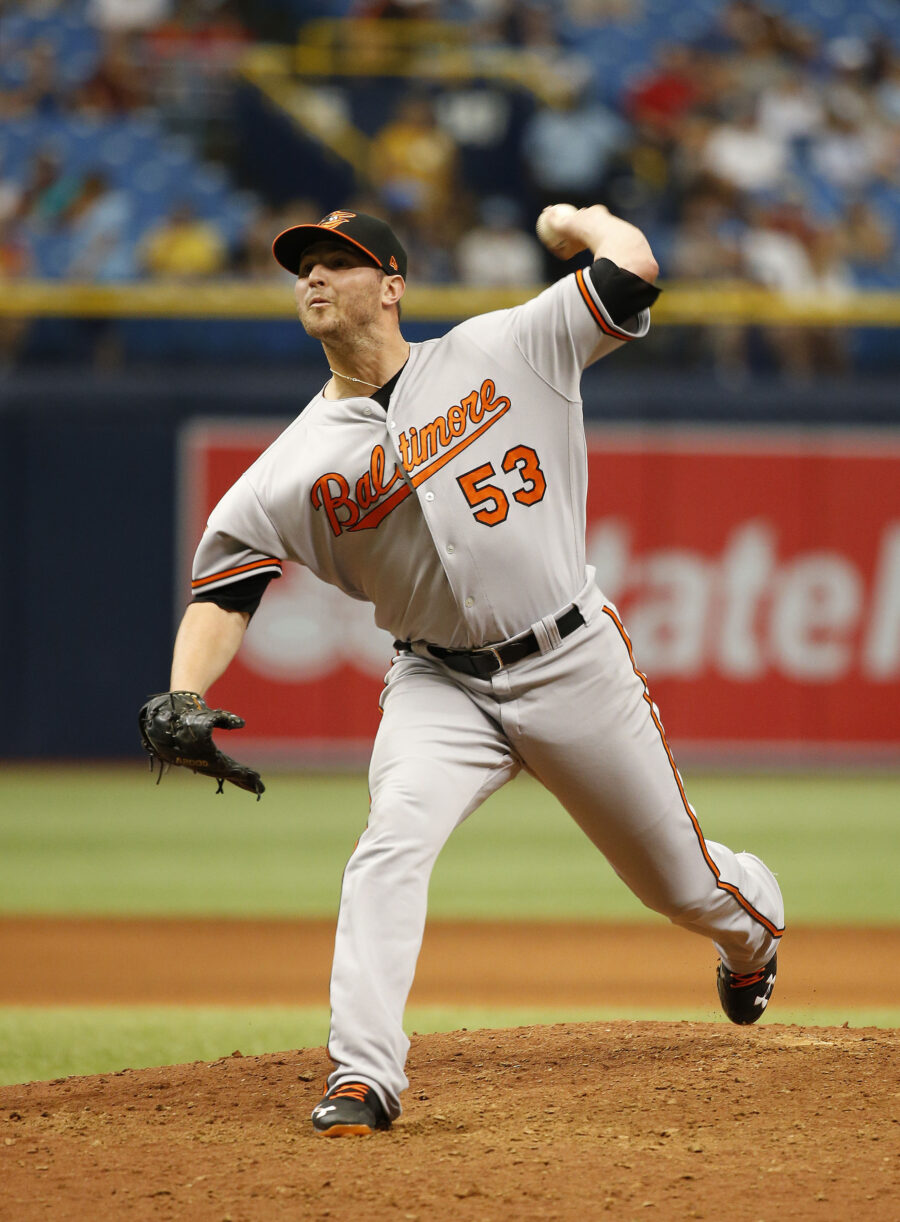 A third-round pick of the Orioles back in 2006, the now-35-year-old Britton didn't have a straightforward path to stardom. Though he ranked among the game's 100 best prospects on most lists heading into the 2010 and 2011 seasons, Britton's rookie campaign in '11 featured 154 1/3 innings of 4.61 ERA ball. He struggled as a starter in each of the next two seasons, pitching to a nondescript 4.77 ERA from 2011-13.
After logging 254 2/3 innings of shaky work with sub-par strikeout and walk rates out of the rotation, Britton was moved to the Orioles' bullpen. It proved to be a career-defining decision. Britton excelled immediately, and before long he'd cemented himself not as just one of the very best relievers in the big leagues, but as one of the most dominant lefties in recent MLB history.
Britton's peak in Baltimore was the stuff of legend. His 2014-16 run, in particular, stands as one of the best three-year stretches you'll ever find from a reliever. In that span, the southpaw logged 209 innings with a minuscule 1.38 earned run average, fanning 27.1% of his opponents against a 6.9% walk rate.
In addition to those strong strikeout and walk rates, Britton was perhaps the greatest ground-ball pitcher in our lifetimes (if not longer). Since batted-ball data began being tracked in 2002, Britton owns five of the top 14 single-season grounder rates of any qualified pitcher in baseball — including Nos. 1 and 2. Britton's 80% ground-ball rate in 2016 and his 79.1% ground-ball rate a year prior are the top two marks of any qualified pitcher since the advent of batted-ball tracking. Opponents were simply unable to elevate the southpaw's 96-98mph bowling ball of a sinker, and it showed. After moving to the 'pen in 2014, Britton allowed just 0.39 home runs per nine innings pitched for the remainder of his career.
Britton made the All-Star team in both 2015 and 2016, leading the league in games finished in both of those seasons and topping the American League with 47 saves in '16. He picked up another pair of saves and a hold with the O's during their 2014 run to the ALCS. Fans will no doubt remember the now-infamous Showalter decision to pitch Ubaldo Jimenez over Britton in the 2016 Wild Card game, but Britton effused praise for his former skipper, crediting Showalter for helping make his career what it was and noting that such an esteemed managerial career shouldn't be defined by that decision.
As the Orioles' run as one of the American League's top teams tailed off, Britton found himself changing uniforms in a rare intra-division swap of significance. Baltimore shipped him to the Yankees in return for Dillon Tate, Cody Carroll and Josh Rogers at the 2018 deadline — one of former GM Dan Duquette's final moves atop the baseball operations hierarchy. Though Britton was a rental at the time, his foray into free agency led him right back to the Bronx; he signed a complex three-year, $39MM contract that contained a club option for a fourth season but required the Yankees to make the decision on that option after just two years — lest Britton be afforded the opportunity to opt out of the deal. The Yankees wound up exercising the fourth year, though injuries derailed much of Britton's final few seasons.
While Britton's time with the Yankees wasn't necessarily as dominant as his time in Baltimore, he was nonetheless an excellent bullpen weapon for them when healthy. The lefty appeared in 136 games for the Yankees during regular-season play, piling up 53 holds and a dozen saves while recording a 2.75 ERA.  His strikeout and walk rates weren't close to their peak levels, but Britton's power sinker continued to produce ground-balls at historic rates throughout his time in pinstripes. The lefty notched sub-2.00 ERAs in both 2019 and 2020 before struggling to a near-6.00 ERA in an injury shortened 2021 campaign that culminated in Tommy John surgery. He returned to face nine hitters in 2022 — the final nine opponents of his excellent career.
All told, Britton will walk away from the game with a career 3.13 ERA, 154 saves, 61 holds and 35 wins. He pitched 641 innings during that time, adding another 23 postseason frames with a 3.13 ERA, two saves and seven holds. It could be years, if not decades before we see another reliever season quite like Britton's career-best 2016 campaign: he logged a 0.54 ERA that year, saved 47 games, struck out 29.1% of his opponents (against a 7.1% walk rate), induced grounders at that best-ever 80% clip, made the All-Star team and finished fourth in American League Cy Young voting. He earned more than $87MM over the course of his dozen seasons in the big leagues.
While Britton indicated to Ghiroli that he isn't ruling out a return to baseball in some capacity in his post-playing days, his immediate plans are to spend time with his wife and four children. Best wishes to Britton and his family in whatever the future holds.