Nate Diaz's New Training Footage Leaves Fans Worried For His Upcoming Boxing Fight With Jake Paul In August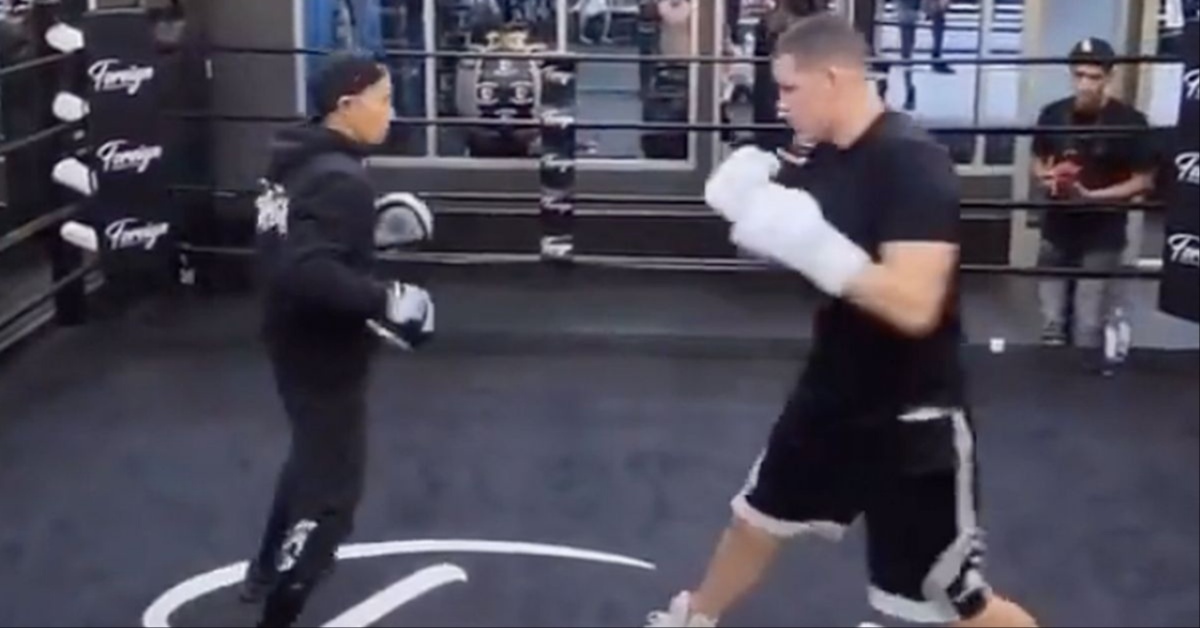 Former UFC fighter, Nate Diaz's new footage hitting has fans worried about his chances in his upcoming boxing match with Jake Paul.
It is just over a month away from Diaz's first fight outside the UFC since 2006 when he competed in the WEC against Hermes Franca. Now though, Diaz will turn his hand to the boxing ring and after much back-and-forth on social media, will face influencer turned boxer, Paul.
While Diaz primary striking weapons were his hands, there is still big questions on how this will translate over to the squared circle, particularly after how previous examples of MMA fighters making the transition have gone in the past.
Just to add to the worry that Diaz fans might feel, the Stockton banger recently released footage of him hitting pads, and it doesn't do much for the confidence.
While it is never smart to make a snap judgement on a short bit of training footage – they could be focusing more on movement, or it could have been a burn out right after a hard workout, but on the surface it isn't the best. Diaz's success with his boxing throughout his MMA tenure was also accompanied with elite cardio and durability as well as the threat of his dangerous BJJ game.
The result is certainly not a forgone conclusion, but to Paul's credit he has made visible improvements over the years and has decent pop in his shots.
Nate Diaz vs. Jake Paul is set for August 5. in Dallas
The event will be held on August 5 in Dallas, Texas and will be contested over eight rounds in the American Airlines Center.
Paul will attempt to get back to winning ways sine his first loss at the hands of Tommy Fury back in Febaury.
Who wins, Nate Diaz or Jake Paul?