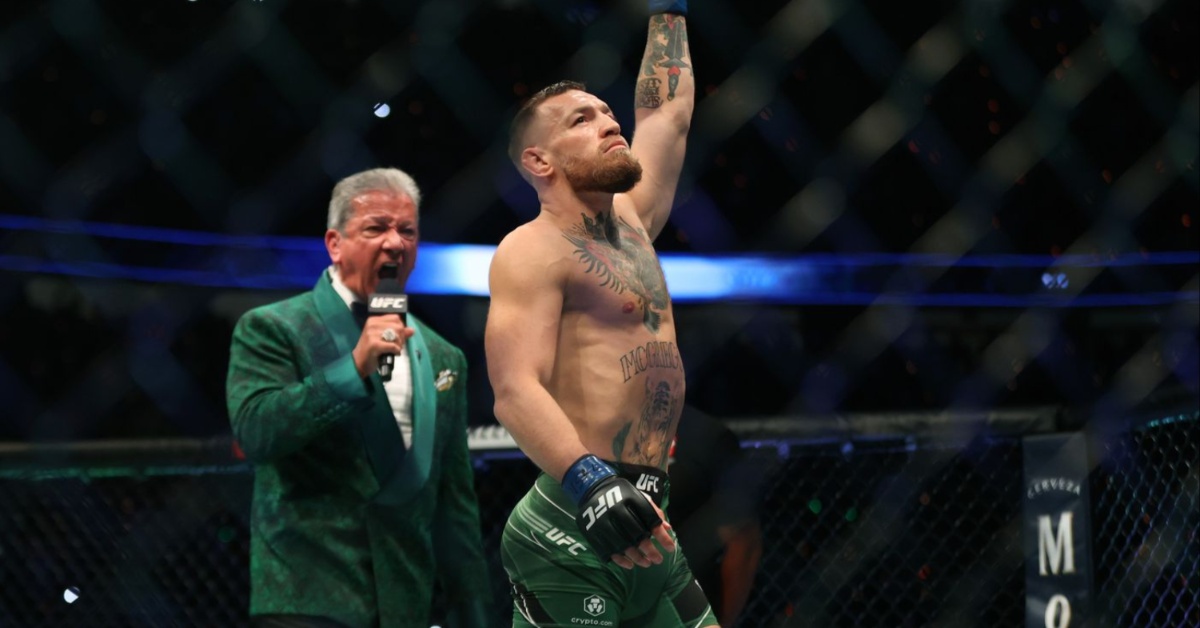 Veteran mixed martial arts reporter, Ariel Helwani has called for former duel-weight champion, Conor McGregor to make his return to the Octagon at a monumental UFC 300 event in April of next year – snapping his three-year hiatus from the sport. And also wants to see the Dubliner's teammate, Dillon Danis make a UFC debut on the same card.
McGregor, a former undisputed lightweight and featherweight champion under the banner of the UFC, has been sidelined from the Octagon since he headlined UFC 264 back in July 2021, fracturing his left tibia and fibula in an opening round doctor's stoppage TKO loss to former interim champion, Dustin Poirier in the pair's rubber trilogy fight. 
Expected to fight former lightweight champion, Michael Chandler in his comeback to the sport, McGregor has been earmarked to fight the Missouri native at the welterweight limit, potentially at UFC 300 in April – and also at a summer date which would mark over three years since he last competed in the sport.
Conor McGregor backed to fight at UFC 300 in return to the Octagon
However, as far as the aforenoted, Helwani is concerned, McGregor should be a shoo-in to headline UFC 300 next year, claiming the Dubliner is "ready to go" in terms of a comeback to the sport.
"There's one name at the top that's a shoo-in for [UFC] 300, in my opinion, it's gotta be him [Conor McGregor]," Ariel Helwani said during an appearance on Sean O'Malley's podcast. "Sometimes I feel like the UFC, because Conor is such a big deal, they try and find the perfect scenario where they try to make him fight in. I can understand from a business standpoint why you wouldn't want to put him on 300 because 300 is going to sell itself because of the pageantry of the number."
"So, maybe you put him on [UFC] 301, you get two bites of that million buy apple," Helwani explained. "To me, come one man, Conor is ready to go, who knows how many fights he has left in him, he's foaming at the mouth, he's almost begging for a fight, put him on that damn card."
Would you like to see Conor McGregor make his return to the Octagon at UFC 300?